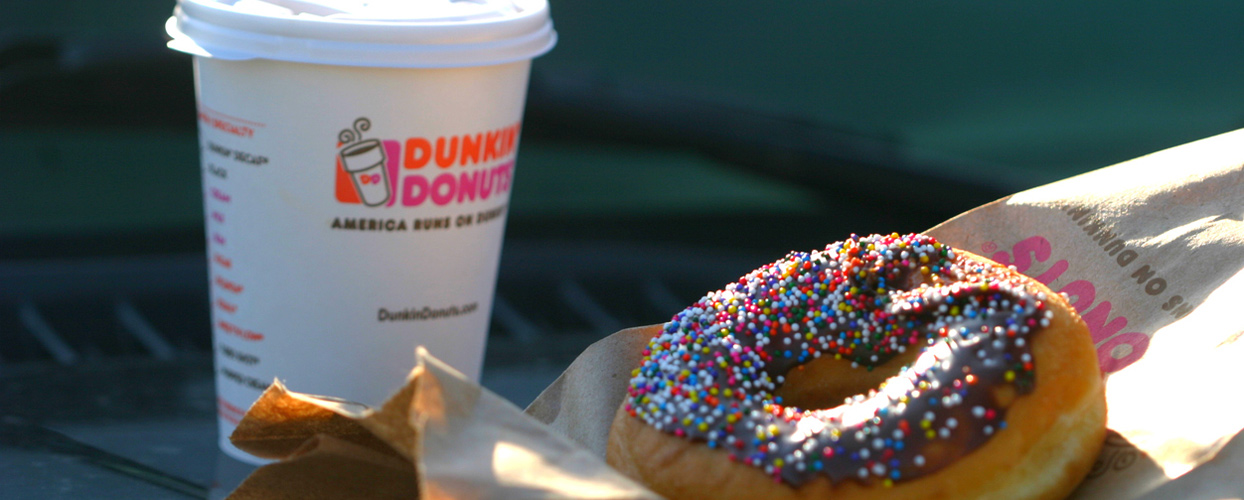 This last blog of the year is not about creating beauty in your home.  It's about creating even a few additional ounces of beauty in the world. I refer now to a beauty that can't be seen or touched, but most certainly, it can be deeply felt.
A few years ago, I developed the occasional habit of buying coffee for a stranger. Now and again when I'm at a Dunkin Donuts' drive-through window getting my standard medium decaf with a non-negotiable splash of half-and-half, I'll also pick up the tab for the car behind me. Just a random act kindness.
Sign Up For Our Free
Decorating Workshop
Discover two secret strategies the best designers use to make a home breathtakingly beautiful… and learn how YOU can use them to transform your home!
Sign Up Now
Well, last December, despite my best efforts, at 3:30pm on Christmas Eve, I found myself dashing around amidst traffic doing the thing I hate:  last minute gift shopping. It was late and getting later. I'd reached my stress point.
So, I decided it was time for a "decaf with a splash." I justified the extra time needed for my indulgence with the thought that it was an ideal time to ALSO pick up a gift certificate for Dunkin's coffee for my husband  (sorry Starbucks … we need milder java). And, what better day than Christmas Eve to do my "gift a stranger" a cup o' something and a doughnut?
When I pulled up to the window to pay for my order, along with the order for the blue pick-up truck behind me, the cashier greeted me with a huge grin.
"Here's your coffee.  And it's already paid for by the lady in front of you."
"Really? Holy cow. That's never happened to me before," I stammered. My eyes darted to the white Acura SUV pulling away. I wanted to honk, wave, yell "thank you'" – do something. But, my brain froze as I was not only caught off guard, but I was trying to keep up a conversation with a sweet young cashier who was wearing an elf hat.
"Yeah, I actually swung by to grab a coffee, get a gift certificate, and pick up the tab for whoever was behind me," I said.
"Really?!," she answered. Now she looked a little speechless.
But, the truly beautiful thing was not that her smile had gotten brighter. It was that I noticed that all of the other elf-hat wearing employees were listening to our conversation and they were all wearing 100-watt smiles too. It seems I had stepped into a pay-it-forward movement which they were all enjoying.
Get Your Free

Download

Complete the form below to access your Free Download!
All it took was my $4.03 random act of kindness to inspire 100-watt grins in a handful of kids working on Christmas Eve. Just $4.03 to surprise the lady in the pick-up truck behind me. Plus, there was my $2 Christmas coffee gift from the lady in the white SUV … a first for me.
I savored that cup of decaf with a splash. Even after ice cold, I brought it inside and told my family about it, affectionately naming it "my Christmas coffee." This random act of kindness I received that cost so little, but meant so much.
As we lit our Hanukkah menorah that evening, me there with my wonderful Steven, and us there with our wonderful  Anna and Brett, I recited the Hebrew prayer – words that have only the meaning my heart gives them because I never learned to speak Hebrew. But always, after I say the prayer my people say, I say my own prayer of thanks for the light in the world.
Discover Our
Decorating Genius System!
If you're struggling with a decorating project, you're not alone! Feeling overwhelmed with a DIY-related project is not uncommon. Discover how the Decorating Genius System can help.
Discover More
And on that night, when I took stock of the light and love in our lives, I also said a prayer for the lady in the SUV and thanked her. And, I sent a prayer to the lady in the blue pick-up truck, hoping she was surrounded by people she loved in her Christmas celebration … since, I know most people celebrate Christmas.
And my finally empty paper cup, which had held my Christmas Coffee, would travel upstairs with me and sit on my bedroom dresser until the next morning. I wanted to see it, my glad reminder that despite the news headlines, the acid rhetoric in politics, social media, the world stage – despite all this, there are still people who want to be good, to do good, and to create good.
What is more beautiful than that?
This holiday season, I wish you and those you love, every blessing your hearts can hold. Whether you are blessed by the light of the Christmas tree or a menorah – or some other holiday (forgive me for not having mentioned) – no matter who you are, I pray that heaven's light be a shining beacon in your heart … lifting and carrying you always.
… and may a little of that light spill out of you with the beauty you put into the world.
XOX and one more X,
Donna