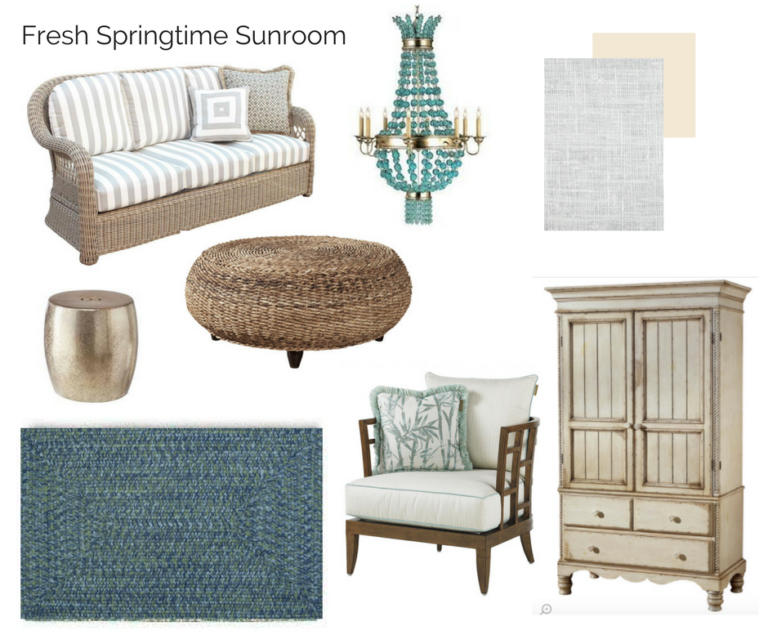 Spring has almost sprung and summer is right around the corner! To help ward off the last of those winter blues, we created a chic and colorful Sunroom that will make it feel like the sun is shining all year round.
The perfect mix of wicker and wood start this fresh organic room. A farmhouse armoire adds height to the space and draws the eye up to the fabulous turquoise light fixture. Calming ocean colors ranging from pale blue to indigo keep the space vibrant while a metal garden stool provides an unexpected note.
Sign Up For Our Free
Decorating Workshop
Discover two secret strategies the best designers use to make a home breathtakingly beautiful… and learn how YOU can use them to transform your home!
Sign Up Now