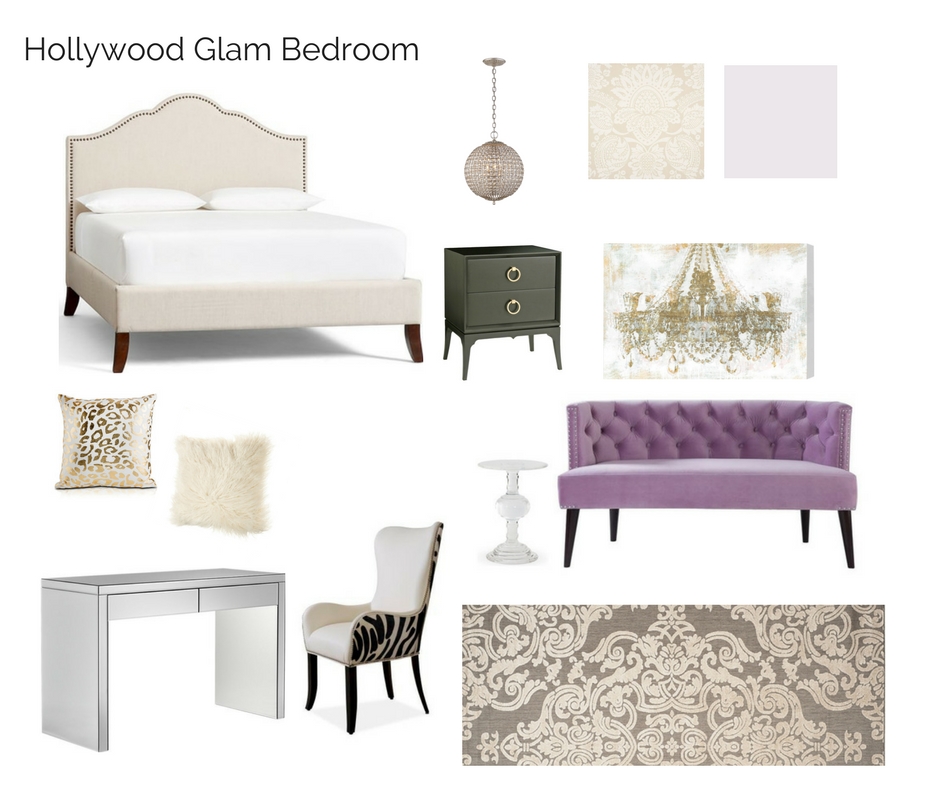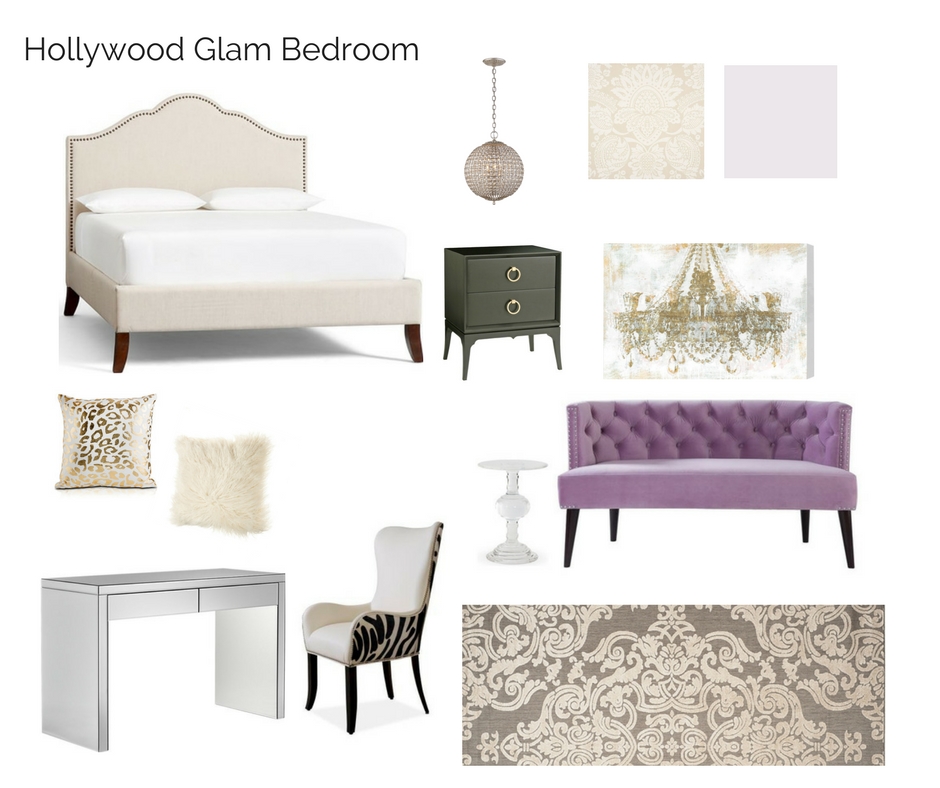 Lights, camera, action!
We set the scene by coating the walls in a soft purple hue. Pairs of luxurious silk drapes hang at the windows while a soft patterned rug covers the floor. Against the wall sits an upholstered bed with an elegantly curved headboard, adorned with leopard print and faux fur pillows for extra comfort. Chic black nightstands provide storage on either side of the bed while glitzy globe pendants add light (and a dose of bling) overhead. Across the space, we added a mirrored desk paired with a gracefully curved upholstered desk chair as well as a tufted lavender settee with a playful chandelier painting hanging above.
All the glam of a Hollywood pad without any pesky paparazzi outside. Sleek and stylish, we'd say this bedroom is ready for its close-up!