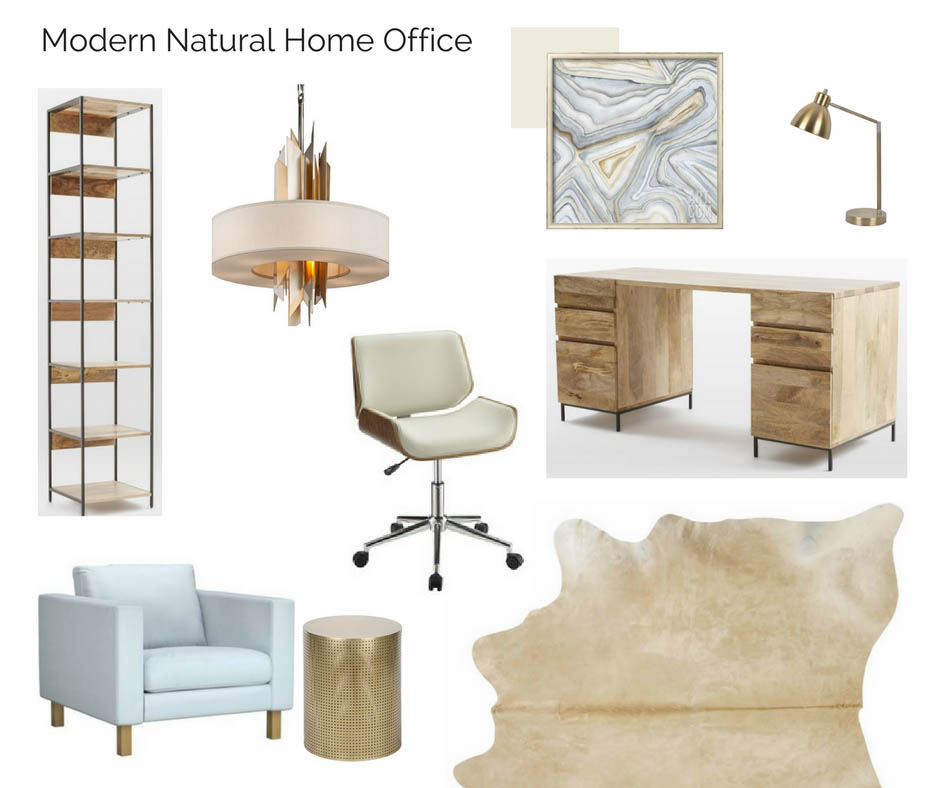 If you work from home, you know the importance of finding a space that feels removed from the chaos of everyday life. This month, we created a modern home office that will help clear your mind and get your professional juices flowing.
To start, we painted the walls in a warm, off-white hue. We then added a sleek wood desk and coordinating shelf. Behind the desk sits a chic leather desk chair while a piece of abstract artwork hangs above. In the corner, we placed a pale blue reading chair with a simple gold side table beside it. A striking ceiling fixture hangs above while a hide rug cozies up the space underfoot.
Whether you're the CEO of your own company or just need a place to pay your bills in peace this nature inspired home office will help clear the cobwebs and inspire your best work.