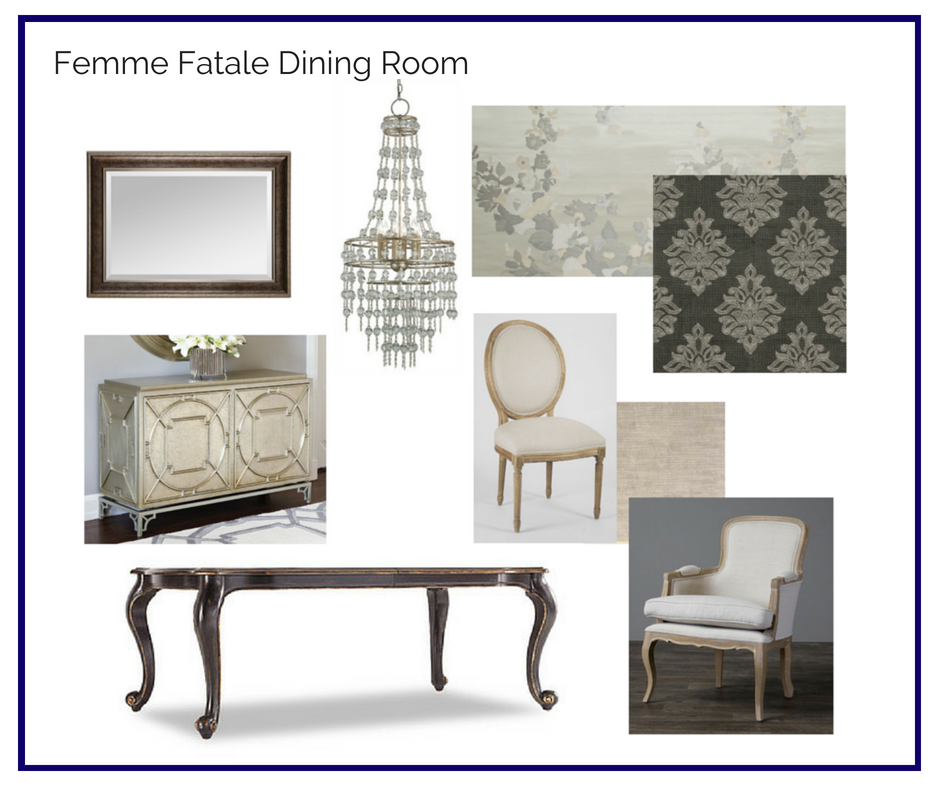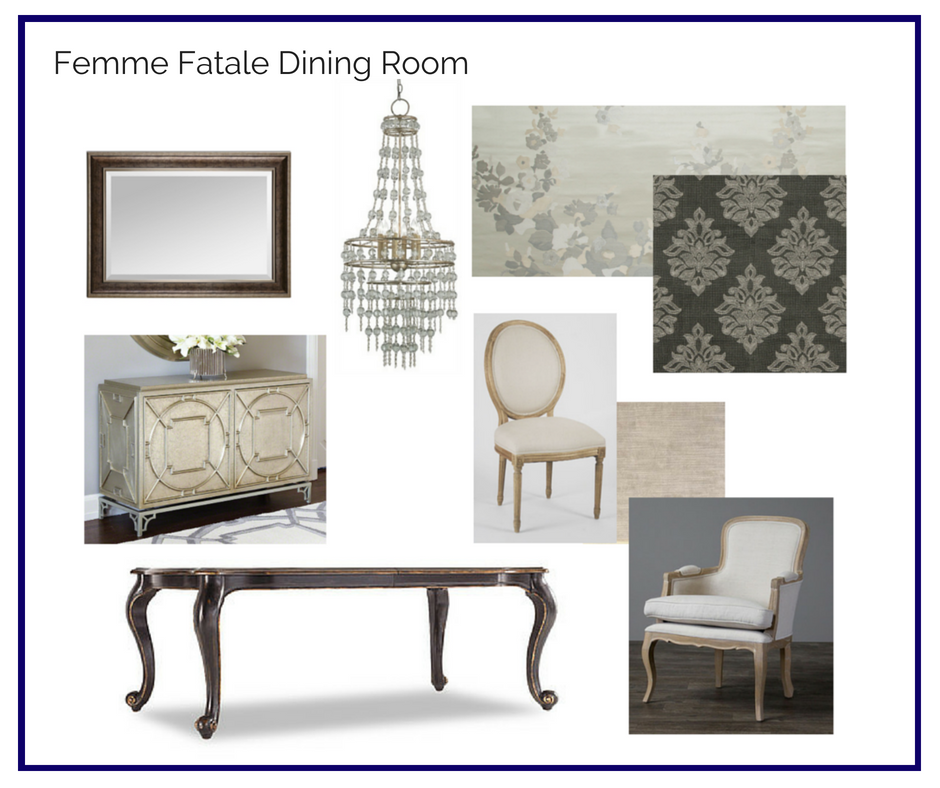 Sexy and stylish, the femme fatale has been dazzling viewers on the silver screen for decades. Many people see their dining room as a chance to add some major drama to their home. And, what's more dramatic than an old Hollywood movie heroine? This month, we combined traditional silhouettes with dark and glamorous details to create a space as beautiful and mysterious as the femme fatale herself.
To start, we wrapped the walls in silver wallpaper with a delicate floral pattern. We then added a strong yet elegantly curved dining table surrounded by ladylike dining chairs upholstered in a soft grey velvet. Against the wall, a striking silver chest poses underneath a framed mirror. A pair of luxuriously-full drapes hang in a rich grey fabric with subtle damask detail and, since no vixen is complete without a dose of bling, we finished the space with a crystal chandelier that oozes glamor.
Bold yet feminine, this dining room is no damsel in distress.