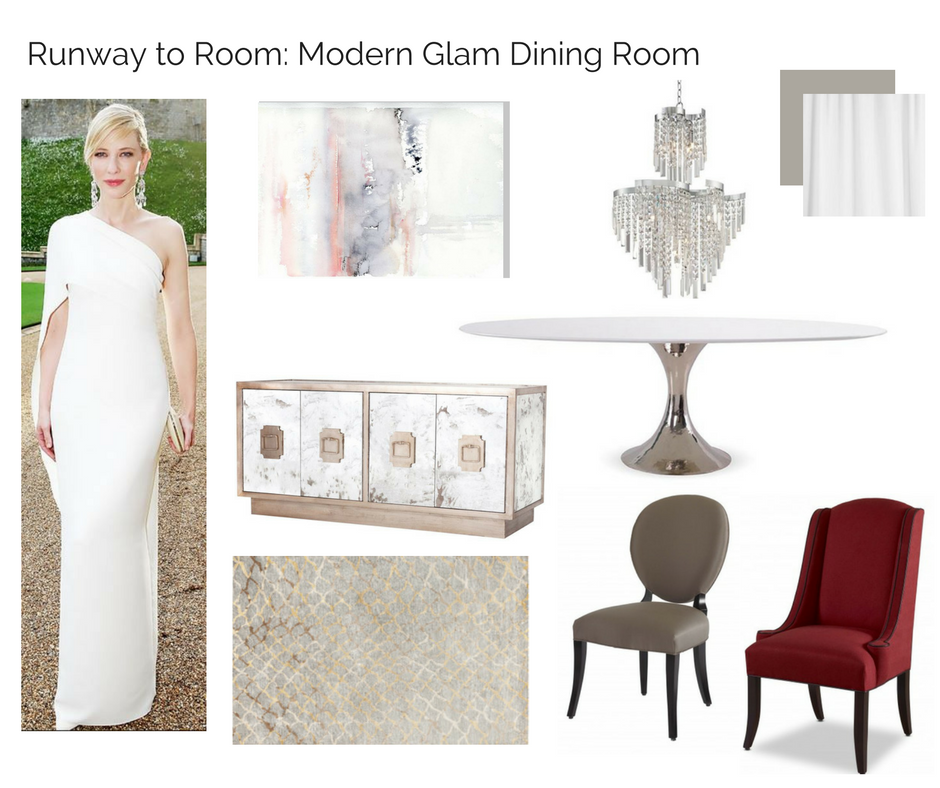 Listen up TIDA peeps! You don't need to limit yourself to interior design resources when looking for décor ideas. This month we drew inspiration from a red-carpet ensemble and used it to create a swoon-worthy Dining Room!
First, we selected a sleek oval dining table to mimic the gown's graceful silhouette. We then surrounded the table with alternate dining chairs in shades of deep grey and lipstick red. An opulent crystal chandelier hangs above the table adding "jewelry" to the space while a luxe silk rug provides softness underfoot. We then added pairs of elegant white drapes at the windows and painted the walls a light, contrasting grey. A mirrored buffet and large abstract painting ties together the soft color palate.
Sexy Hollywood glam without the paparazzi! I'd say this Dining Room is ready for its close-up.