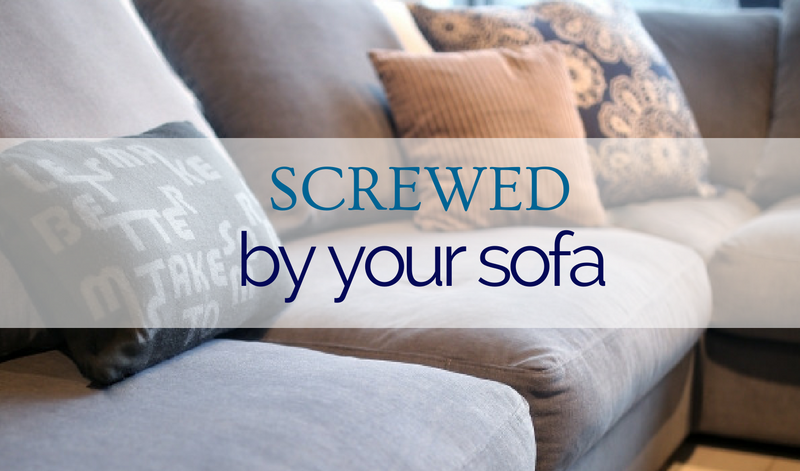 Haveyou ever purchased a piece of furniture that – after a few years of wear – or maybe less, just completely tanked on you? The finish chipped. The doors or drawers stopped working right, or never did in the first place. The upholstery seams opened up. The leather flaked. The cushions flattened into sad looking pancakes…hold the syrup and butter.
I remember when Steve and I were young marrieds and purchased our first furnishings for our new home. This was before I was a designer. We had no idea what we were doing. We opted for "the" national chain store in our area. They were a big name brand so we blindly gave them our trust. We also gave them our cash, purchasing two sofas and a club chair and ottoman. Within 3 years the seams started opening on the not-inexpensive sofas as things also began to creak. And we're not big people!
I felt taken. I felt screwed. And I felt frustrated, because I knew I was long out of warrantee. For years after and to this day, when I see TV ads for that retailer boasting their "amazing looks and amazing quality," I shake my head thinking, "If only people knew."
My motto? Nobody should ever get screwed by their sofa. (Girls, ON your sofa is one thing, by your sofa, no, no, no.)
I am so passionate about what we teach in the back room at The Interior Design Advocate™. It's not hard to become a wiser decorating and design consumer. But you have to spend some time with us to get there. I'm passionate about empowering people to know what to buy, when and where to buy it and when to walk away. Regardless of the size of your budget, you should always keep the size of your savvy large. There's no better feeling than decorating and investing with your eyes wide open. Your results are immediately better – and – you stop your wallet from hemorrhaging on bad buys ever again.
Shown here are just a few images posted on sites showing furniture not-at-its best.
OK – so this is not a good looking sofa. BUT, even an ugly duckling should be well made.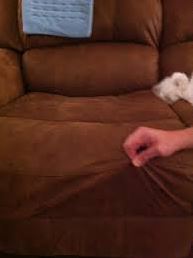 This stool's crooked seat top is a pain in the rear. Literally.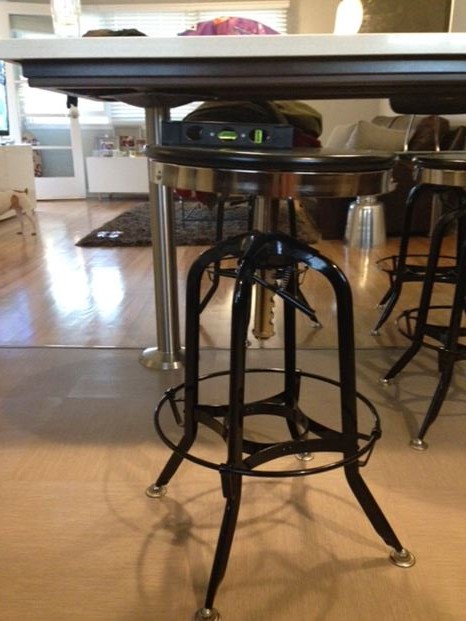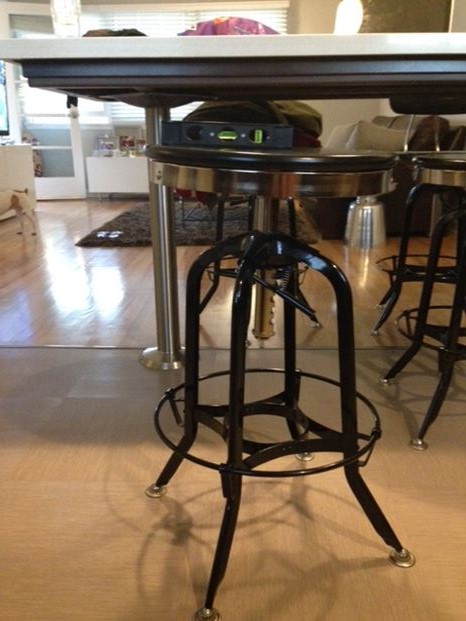 The seat cushion on this sofa is really saying "Do Not Buy Me If You Are Smart" (which I know you are!).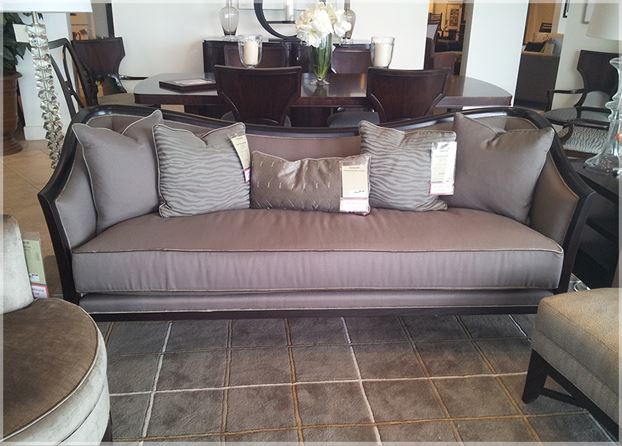 For more great furniture shopping tips, go to www.theinteriordesignadvocate.com. We'll empower you to make the right purchasing designs!
Next time:  Working with Designer in Secret – Bad Idea!
About Donna Hoffman, The Interior Design Advocate™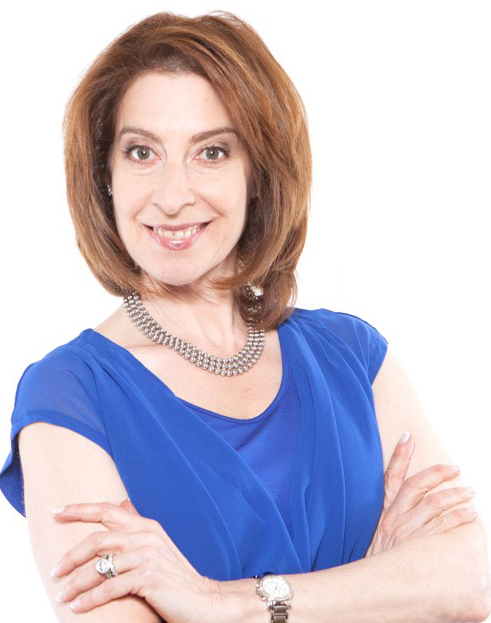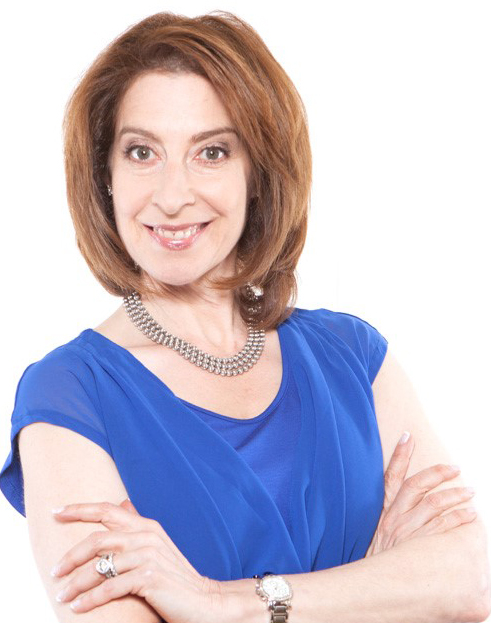 Donna is a former top QVC Show Host and now one of the country's foremost consumer advocates in interior design in addition to being an award winning designer herself. "I help people avoid wasting big dollars and unnecessary frustration when furnishing and decorating their home by offering clear strategies for finding the right products, professionals, contractors and services." The results are that people get what they want, spend smart, eliminate the stress and get that beautiful home of their dreams. Known as The Interior Design Advocate™, Donna is here as your advocate, making sure you get wise in design so you can get what you want. For more information, go to www.theinteriordesignadvocate.com.