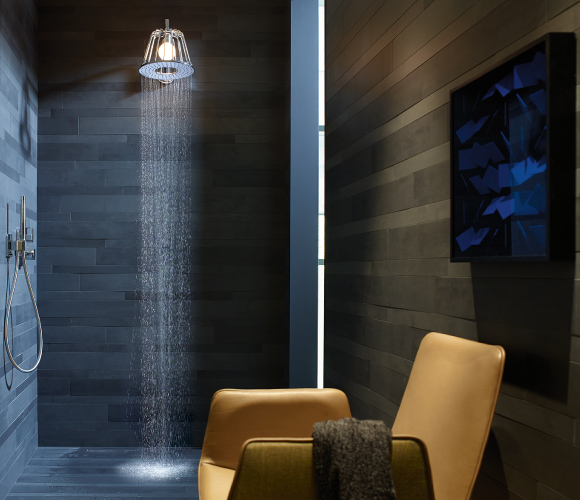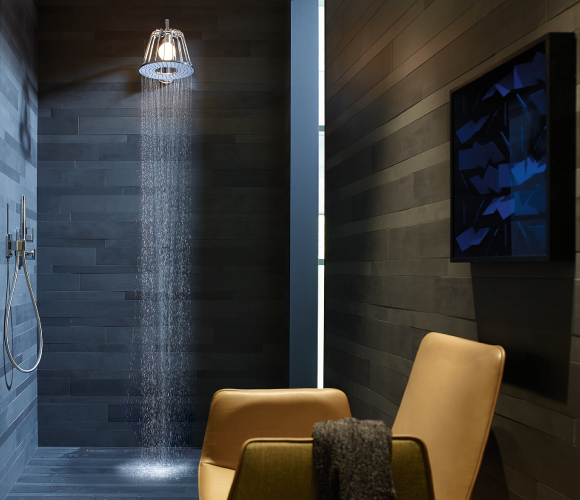 So what do you think of this truly innovative showerhead from Japanese company Nendo? The Axor Lampshower is a masterful thought…but what do you think of it in application?
Surely, this puppy would be a show stopper in a dark marble shower…I can see it at a posh hotel in in London or New York.
It could even be swoon-material if it sits surrounded by any rich and deeply hued tile…
But what happens to it if you are a pedestrian shower-taker who needs a morning wake-up call thus you have a brightly lit shower and bath and have a penchant for fresh, clean lighter materials in the shower?  If that's more your MO, then this stroke of genius becomes akin to showing up with a fire extinguisher in your hand the day of a flood. Who will see this light and sculptural water play in a sunny shower tiled in white or something remotely light?
So…thumbs up for innovation for me.  Thumbs in the middle for application for "everywoman."
What do you think?