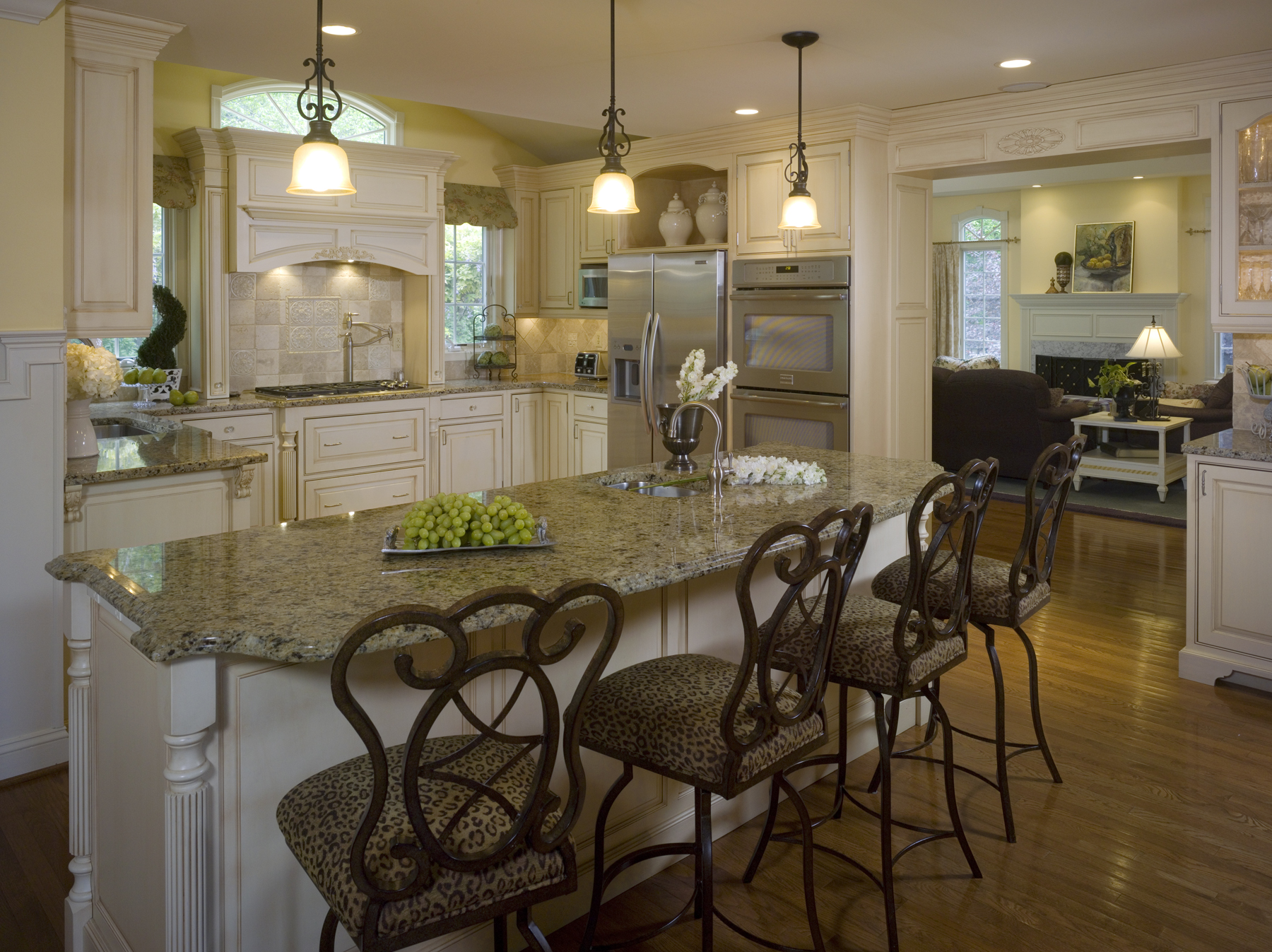 Hey, you Houzz crashers and Pinterest pinners, heads up here. Before you lust after another kitchen image while preparing for your upcoming kitchen renovation, here's a smart consumer countertop primer so you'll select the right countertop and never again stare blankly at stone samples thinking, "What the #$*&@?"
Step one. Think back to that science class in 7th grade when you learned about the earth's crust, igneous rock and…snore…
Well, the good news is that this is "Smart Design Consumer" class so the only geology lesson you need is this: The closer to the earth's surface a stone is formed, the softer it will be…aka…the more TLC it will need as a kitchen counter. The progression of rock formation from the top down goes like this:
Limestone
Sandstone
Soapstone
Marble
Granite
Granite, at the deepest layer, was formed by the greatest heat and pressure. This in combination with its mineral content makes granite the clear winner for hardness and durability. Said in the vernacular:  If you were formed by molten lava, do you think a raucous 5 year old or a hot pot would scare you?
Marble's a great choice if you like patina. It's the high calcium content in marble that makes it susceptible to things like Kool-Aid, tea, wine and anything acid. These will stain if your marble is not very, very, very well sealed.
Soapstone is the only other material noted above that could be considered for a kitchen counter top. Softer than either marble or granite, it contains no calcium and so is not prone to staining. However, soapstone has a rating of 1-2 on the mohs scale of hardness. Roughly translated, it scratches if you look at it, so you better like heavy patina if you and your designer select this stone.
The key to being a wise design consumer is being an informed design consumer. This way, you can spend smart and get the beauty and performance you want from your home's design.
Next time:  Should Designers Charge for First Appointment?
About Donna Hoffman, The Interior Design Advocate™

Donna is a former top QVC Show Host and now one of the country's foremost consumer advocates in interior design in addition to being an award winning designer herself. "I help people avoid wasting big dollars and unnecessary frustration when  furnishing and decorating their home by offering clear strategies for finding the right products, professionals,  contractors and services." The results are that people get what they want, spend smart, eliminate the stress and get that beautiful home of their dreams. Known as The Interior Design Advocate™, Donna is here as your advocate, making sure you get wise in design so you can get what you want. For more information, go to www.theinteriordesignadvocate.com.