This new year calls for a room refresh, don't you agree! It's time to whip your home or room into shape!
While last year wasn't exactly the year for socializing and gatherings, we feel it's the perfect time to update your home or room for YOU.
If you're looking to reinvent your space, consider becoming a TIDA student. By taking our courses, you smartly invest in an affordable way to breathe life into your home.
We highlight one TIDA student, Heidi Kaltenhauser, whose success can feel both achievable and aspirational at the same time – which is the perfect bridge to cross for a DIY. The right systems, strategies, and powerful tools can assist in transforming a room or entire residence. Taking the TIDA courses offers smart tips and simple projects that payoff in the end without depleting your entire budget.
So let's get you inspired! Keep scrolling to discover one such student who took the leap of faith and made significant improvements to one of her rooms.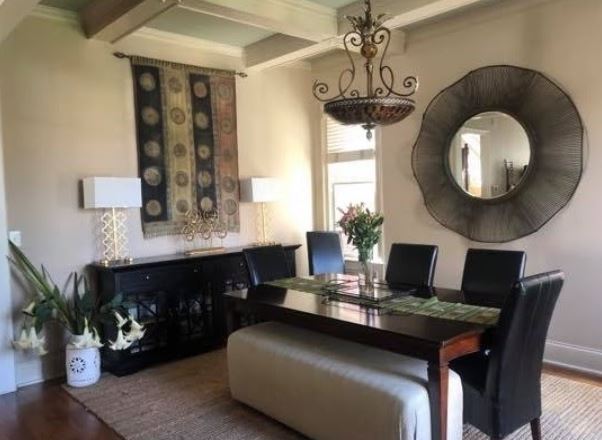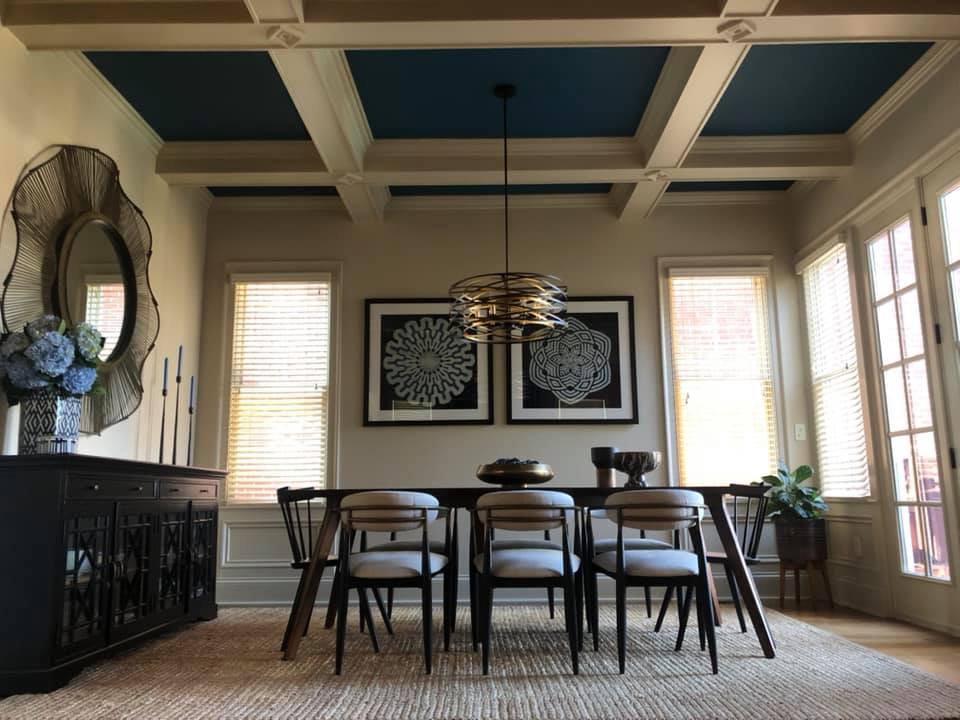 Heidi states, "I have to say that Donna's classes have made such a difference. I always felt that I had a good eye for design but my efforts always fell flat. She taught me that it's not all about creativity – there are design rules that go a long way to taking things from okay to fabulous." She adds, "I have a room that is much more family friendly and is all me! Thanks Donna!"
Heidi's before and after photos sparked interest and intrigue as she has elevated her entire room's interior design by adding her own style and flare. The main focal point of her space was the artwork she acquired when on a trip with some friends. Placing the artwork between the two windows draws in the eye and captures that significant importance upon walking into this room.
There is nothing more classic than a dining set refresh. The simple lines of the table and chairs make the room feel lighter and polished. Here, Heidi has given the space a more airy and open quality to the room, which also provides sleekness. The dining table offsets the credenza nicely. From there, we can see how she took the abstract forms in her artwork and highlighted this through her ceiling fixture. It really makes a bold statement!
Now, let's not rule out paint! Heidi's coffered ceiling got a much needed splash of color to energize and brighten the space. It completely livened up and transformed this dining room into a more inviting spot. We love the power paint has!
Never underestimate how helpful a credenza can be. By keeping her existing piece, she has the necessary storage and can access her essentials immediately. By moving her mirror above the credenza, it lends a delicate texture to the space.
Heidi has completely transformed her dining room into a modern and classic style – the perfect combination for the area. For Heidi and many of our students, we know that you have the knowledge and talent to take the fundamentals we highlight in our courses, and create beautiful spaces.
And of course, lovely, if designing your total space is a challenge you're wrestling with, you MUST check out my online course Decorating Genius System…7 Simple Steps to Great Rooms. The results my Design Lovers get are truly amazing – and across all interior design styles and budgets. Click here for more information.
Decorating Genius System