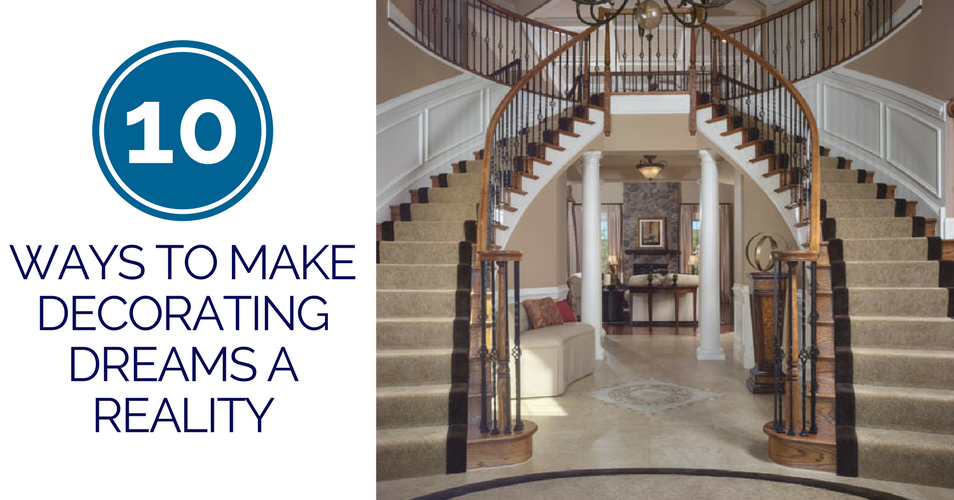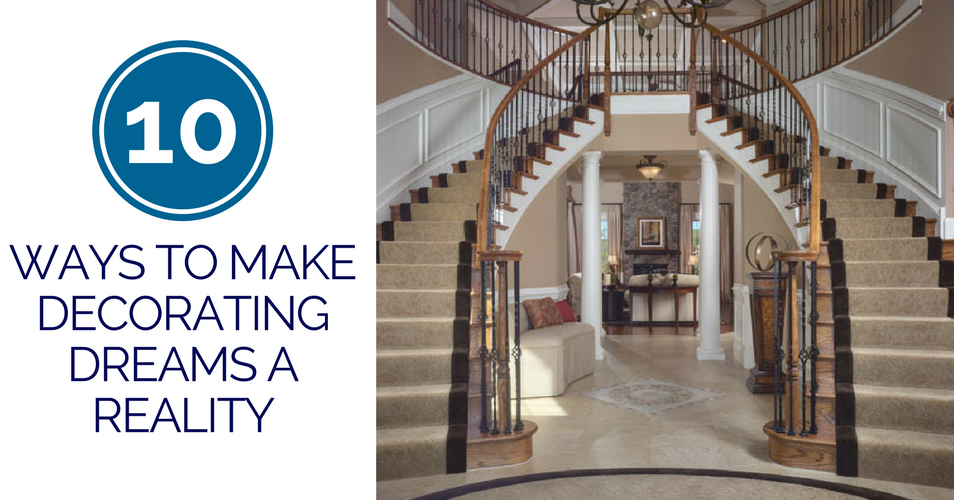 Do you have a decorating wish list or a dream for a design project, but have no clue where to start or how to pull it off?
If you answered yes, you are not alone! Not by a long shot!  I work with lots of Design Lovers who need help turning their Pinterest board pinning and design ideas into reality!
Here's my list of 10 Ways to Make Decorating Ideas Turn into Reality:
Remember that in Design, as in Life, there's a solution to everything.
Take a pause and focus first on what IS working in your home instead of what's not to help ratchet up your frame of mind and confidence.
Remember, Rome wasn't built in a day. Break your project into manageable phases.
Write down your roadblocks and then troubleshoot a list of people or resources who could provide some guidance.
Start a design fund today and add to it monthly. Rather than stressing about what you can't afford, start a fund for some action.
Write down your design goal. Studies show that goals are powerfully more likely to happen when written down on paper.
Write down a start date! Rome may not have been built in a day, but they did start building it on a single day!
Start every project with a Budget Range, not a single budget number. They are easier to work within and allow you to adjust your spend by item. Over budget on one item means you have to come in under on another.
Start a Design Co-op with friends whose taste you love. Plan to meet monthly to share ideas and trouble shoot design solutions. Include wine in this plan.
Get some skills if you have a lot to do or need to be super careful with your money. Sign some books out of the library, take a class at a local college or check out The Decorating Genius System at our website. Any of these options should help keep your stress low and your decorating results high.
These are some ideas that have helped lots of people to get their decorating projects moving. Comment below and share what YOU have done in the past to solve a design struggle or jump over a decorating hurdle.
And feel free to SHARE this list with your followers on Facebook & Pinterest.