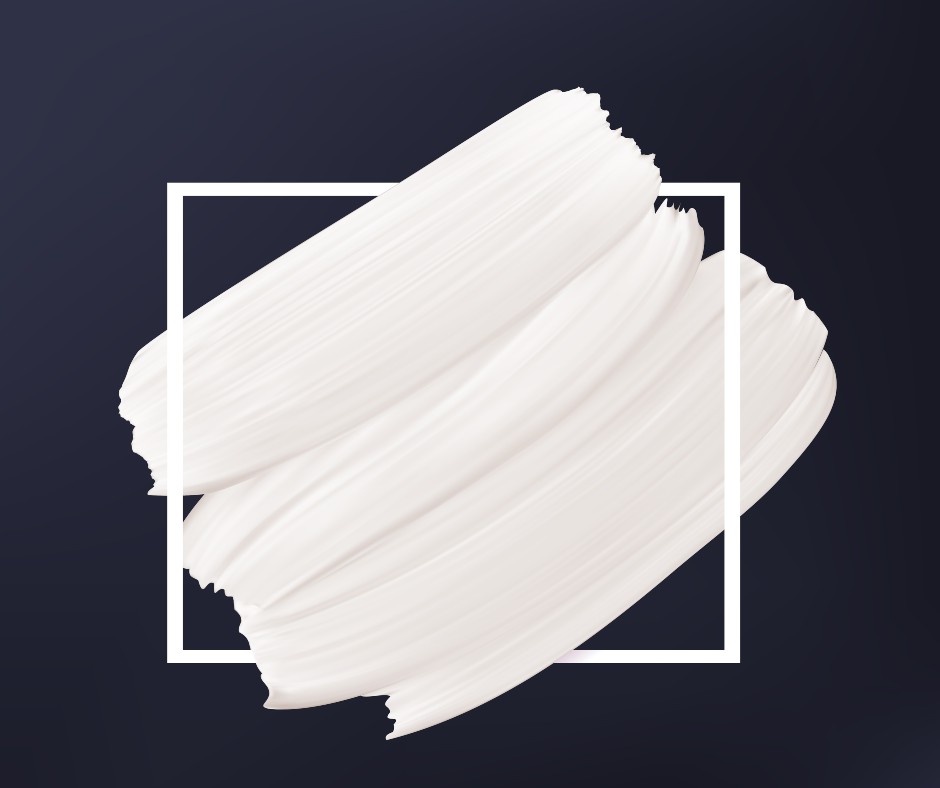 Okay design lovers, are you ready to take your paint game to the next level? We thought you were!
To add some extra pizzazz to your lifestyle, we would love to introduce you to some captivating and chic black and white paints. We know that when applied to the right surfaces, they can provide nuance or drama to elevate your spaces in ways you've never dreamed of.
Because picking out black and white paints can be tricky, we've gathered our top 5 paint colors that will excite and spark your imagination.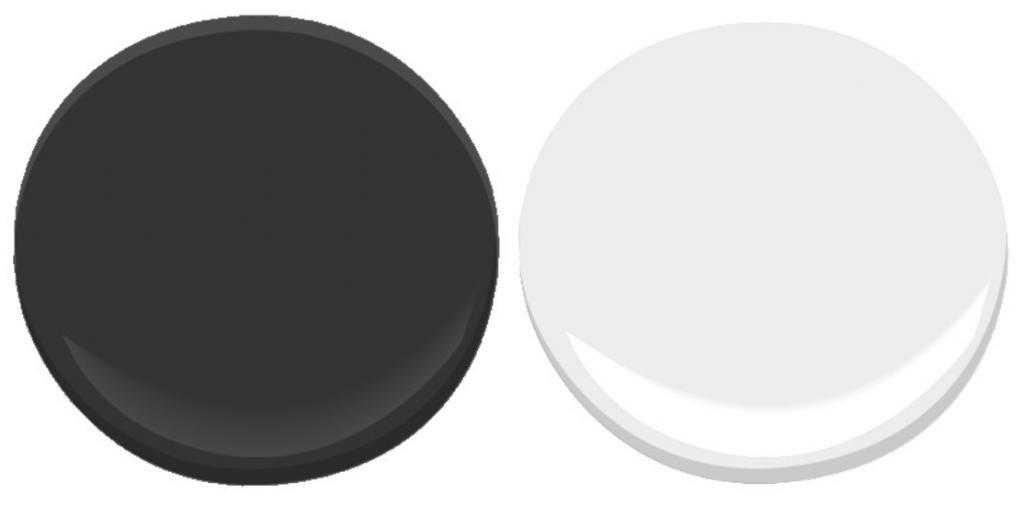 Benjamin Moore: Space Black 2119-10 & Decorator's White CC-20
We love how this soft black tone simply stands out from the crowd. It's an impressive smoky hue that illuminates a world all its own with its pure and deep color. We can definitely see this beauty being used in a hallway or office as it generates a dramatic but subtle statement. A great option alongside it would be this popular fan-favorite, Decorator's White! Introducing it into any room, and under any applications, creates that light-hearted touch that's an ideal complement to any color beside it.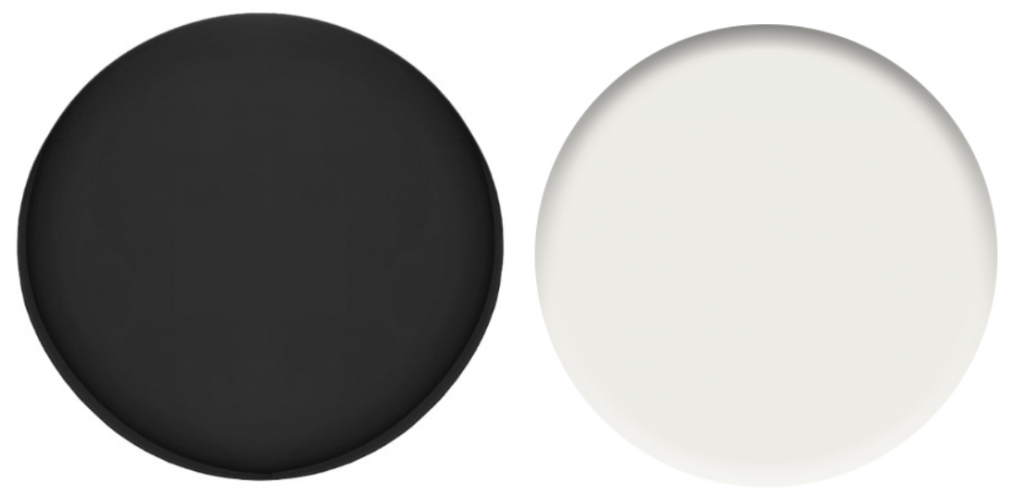 Sherwin Williams: Tricorn Black 251-C1 & Pure White SW 7005
We know what you're thinking, this rich jet black is a showstopper. We couldn't agree with you more! The vividly bold shade has a somewhat original sharpness to it. Painting this in a living room or dining room would be a great canvas for this beauty, so are just your interior door and trim! Plus, we think it looks great paired with a striking white for a stylish modern look. As a bonus, both are great for your exterior as well. What a harmonious duo!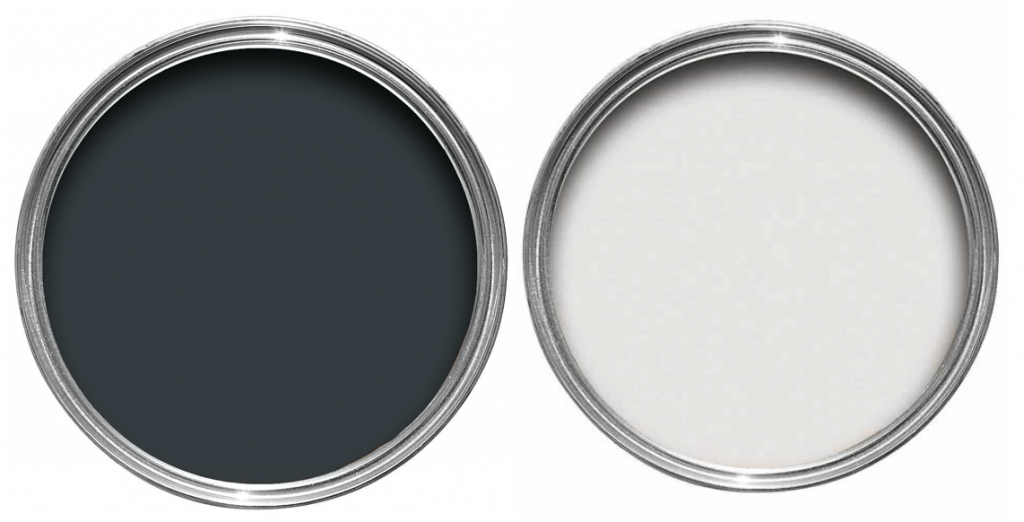 Farrow & Ball: Black Blue No.95 & Wevet No. 273
We adored this black-gray pigment because of its deep tone showing no sign of going out of trend. This sophisticated hue really impressed us with its ideal balance between gray and black! What a combination! We think you'd agree with us when we say that we can see it being used in hallways and bedrooms to enhance the sense of coziness. Pairing it with this warm white pigment creates a wonderful balance. Next to this black-gray, this white would look stunning when applied to millwork.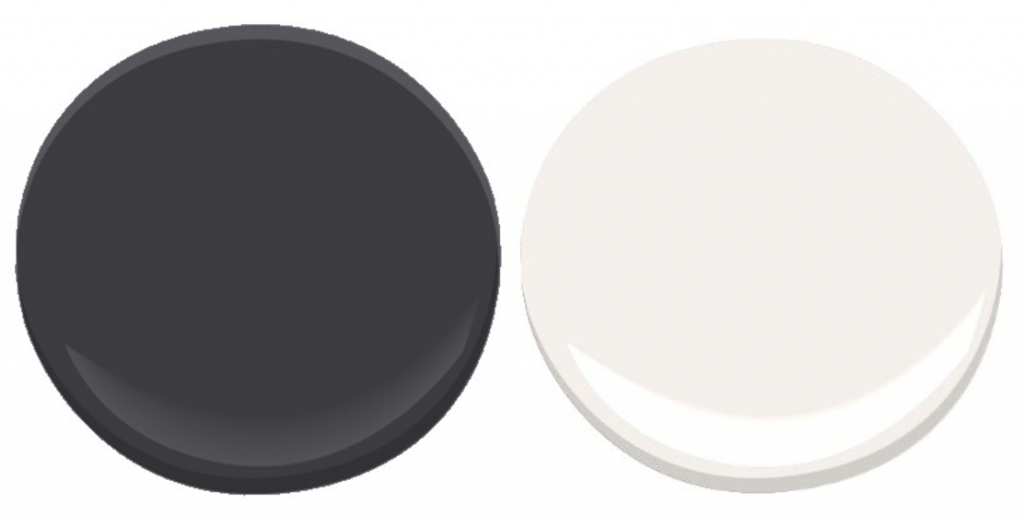 Benjamin Moore: Toucan Black 2118-20 & White Zinfandel 880
This shade is a great option for that elegant touch of black tint, fashioning a faintly aged and casual vintage feel. With its unique tone, it's no wonder this has become a favorite of ours! We'd recommend pairing it with a neutral hue for a delicate effect. The flattering contrast between these two colors will help to add a lot of visual interest. A timeless union if we say so ourselves!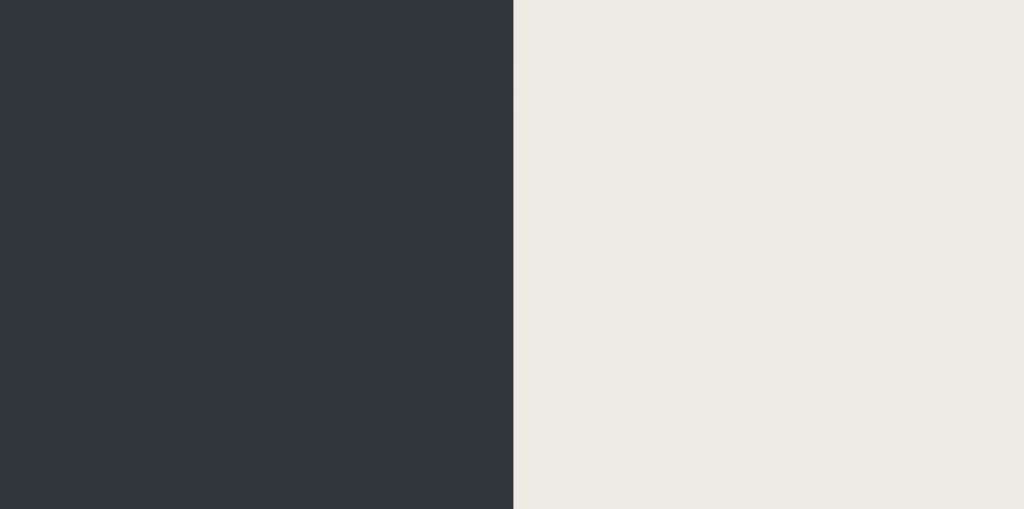 Sherwin Williams: Inkwell SW 6992 & Snowbound SW 7004
We love this green-black paint – it is so attractive when the light hits this shade. We can see it producing a distinctive but refreshing color in a bedroom or bathroom. Alternatively, Snowbound can provoke a lovely feeling by inviting calmness and serenity into these same spaces. Additionally, both colors can be used for the exterior. We love fearless paints that aren't afraid to accommodate in either setting.
---
We have no doubt that these innovative color combinations will surely inspire you. They've caught our attention!
You can also use these black or white paints as "stand alones" with other paints you love, or use the pairings we've selected for you here. These curated colors on their own are also great on cabinets or furniture.
Remember to always sample swatch paints in YOUR walls. The way things look in our design studio will be different than the way they look in your spaces – and for a variety of reasons. It's worth purchasing a sample pot and painting a few test swatches!
And of course, lovely, if picking out paints is a challenge you're wrestling with, you MUST check out my online course Decorating Genius System…7 Simple Steps to Great Rooms, which includes a video called, Color 101. The results my Design Lovers get using the strategies I reveal inside the course are truly amazing – and their results run the gamut across all design styles and budgets. Click here for more information.
XO!
Shop for Black Paint:
Shop Now: BM: Space Black 2119-10
Shop Now: Sherwin Williams: Tricorn Black 251-C1
Shop Now: Farrow & Ball: Black Blue No.95
Shop Now: Benjamin Moore Toucan Black 2118-20
Shop Now: Sherwin Williams: Inkwell SW 6992
Shop for White Paint:
Shop Now: Benjamin Moore: Decorator's White CC-20
Shop Now: Sherwin Williams: Pure White SW 7005
Shop Now: Farrow & Ball: Wevet No. 273
Shop Now: Benjamin Moore: White Zinfandel 880
Shop Now: Sherwin Williams: Snowbound SW 7004