It seems like 2020 was the longest year of our lives, so we know we have good reason to feel delighted when leaning into the interior design trends for 2021-2022. We are ready to look ahead, wouldn't you agree?
Here's an inside look at key trends that will affect your "home".
Because there are multiple trends on the rise at any given time, we've shared our top 5 interior design trends for 2021-2022 that run the style gamut!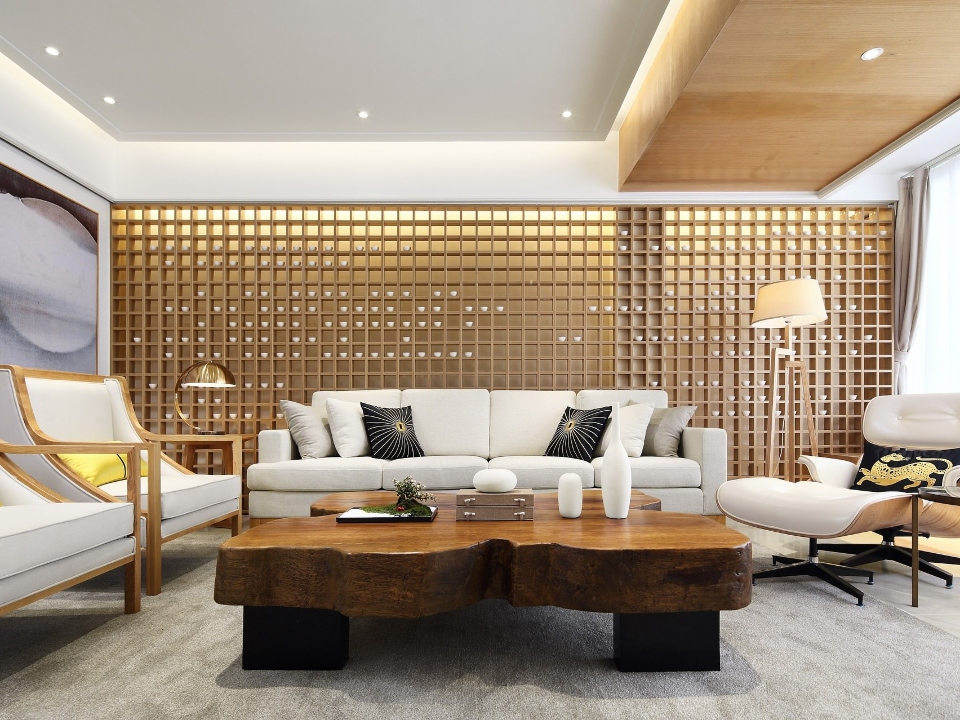 NATURAL MATERIALS:
Natural materials for a home began in 2019 as a way to offset our connection to technology, and became more popular recently as people have spent even more time in their homes than ever before – often parked in front of a computer screen.
Comforting materials such as cotton and linen, ceramics, wood, stone, grasscloth and indoor plants are used to create a warm and organic environment. The goal is more serenity, less stress, and more stability in your life – so good! Let's be frank – this trend is perfect for promoting peace and tranquility while creating a soothing environment that promotes good mental health.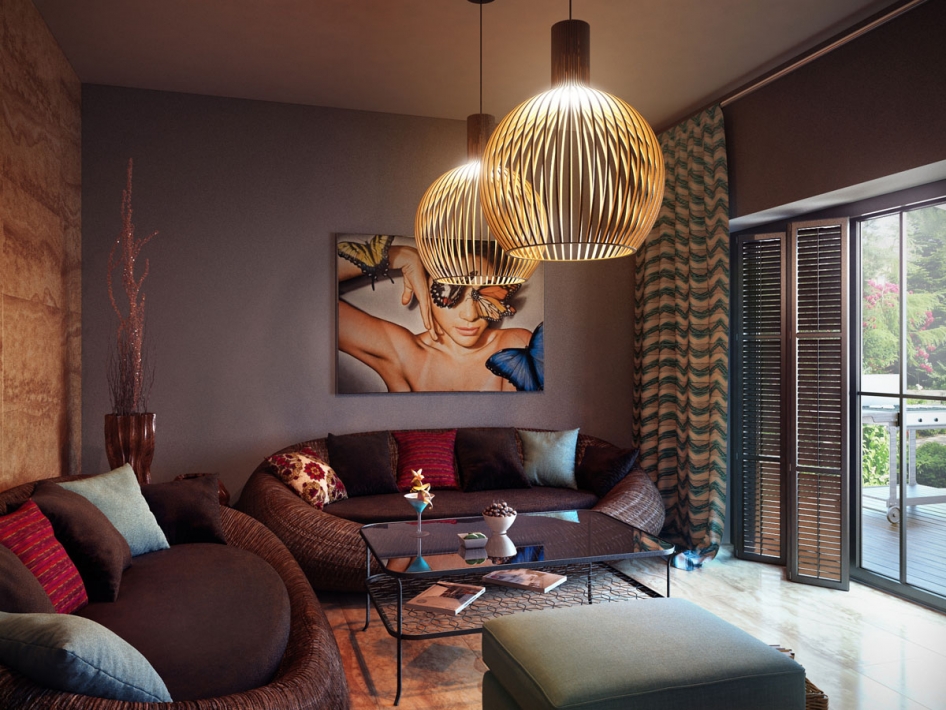 RICH, EARTHY COLOR PALETTES:
Rich, earthy color palettes feed our desire to connect and feel enveloped in a space.This trend mainly consists of rusts, warm greens and whites, browns, beautiful olives, and grays but is complemented with richer jewel tones for that extra pop – we say that's a win-win! Add a dose of velvet, a slubby texture like boucle or grass cloth for richness, and offset with something to brighten the space too – like a shimmering mirror, tile, or accessory.
This trend is an interesting reaction to all of the white-on-white we've been seeing.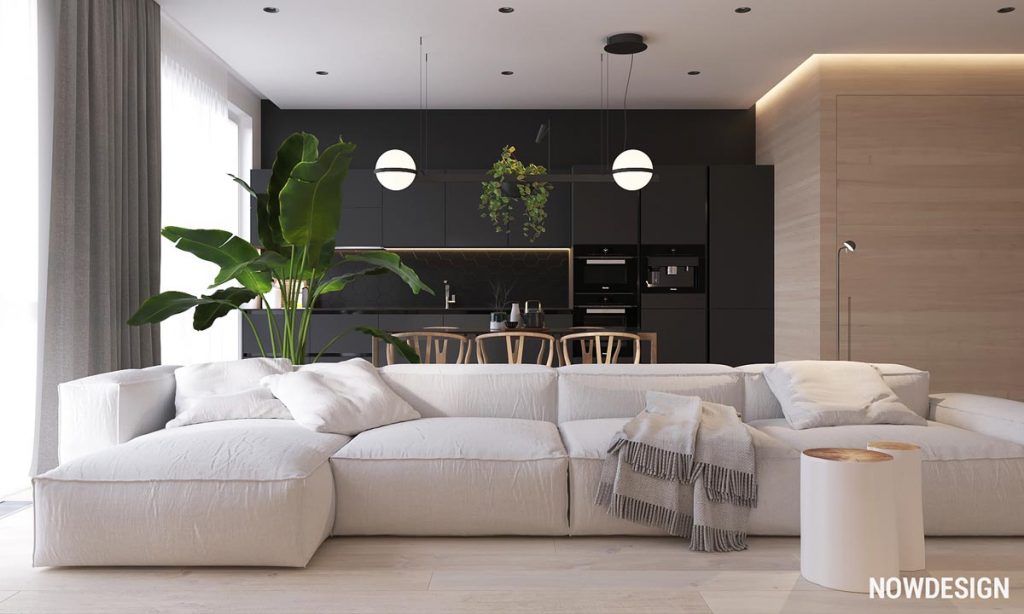 BLACK ACCENTS:
You'd never guess it but black is back in the biggest way for 2021-2022! Our hearts are melting as we are seeing a heavier use of this exciting shade ranging from black hardware and faucets to black furniture and cabinetry. Though the hue can be flexible, it pairs well with styles ranging from luxe maximalist to uber minimalist and everything in between. These black accents help enrich a moody and glamorous vibe. We sure do! Such stunning interiors! And the baby sister of this trend in black of course is "black and white" – from kitchens and baths to your "name the space". We say: yes please!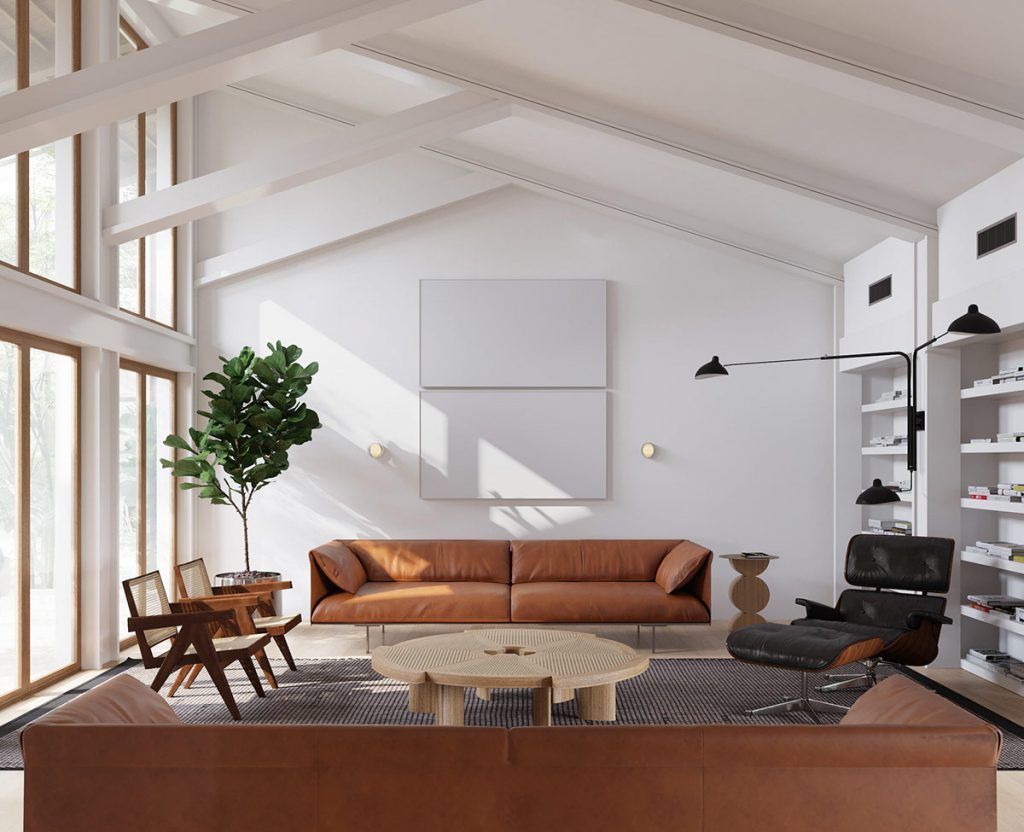 MINIMALISM:
Did you know that the minimalist trend narrows its focus by simplicity, much like Scandinavian design? Minimalism doesn't necessarily mean stark, barren interiors devoid of any texture or color. This trend pairs down your interior to what is most essential to removing excess clutter – all to create a sleek, gorgeous interior. The end result is a balanced, clean, and harmonious space – now that's something we can get behind!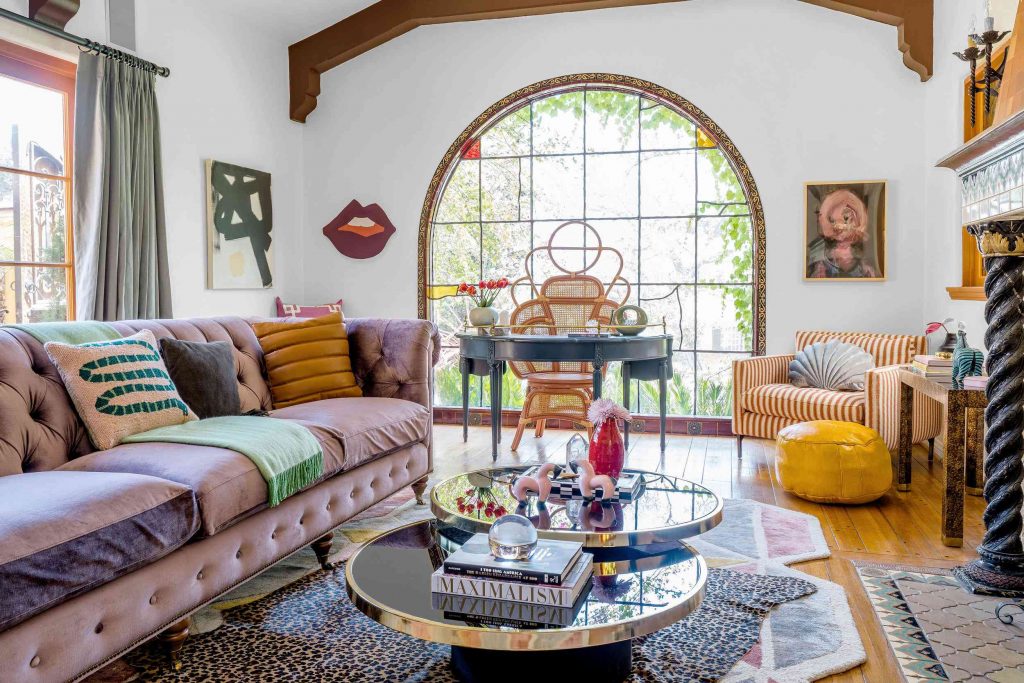 CURATION, PERSONALIZATION, & MAXIMALISM:
Are you one of those people that can't stand matching furniture sets? Well we hear you! Gone are the days of perfectly matched furniture and pristinely styled out spaces. Instead, many people want interiors that feel unique and personal to them.
To create these one-of-a-kind spaces, you can reveal your personality through minute details, all to bring about a non cookie-cutter space.
Typical of these spaces, you'll find strong color contrasts, interesting shapes in furniture, lamps, and accessories, and lots of layering. "More is better" is the motto for maximalism.
With a new-found appreciation for our homes in this past year, so many of us are revamping our spaces.
And of course, lovely, if designing your total space is a challenge you're wrestling with, you MUST check out my online courses for Decorating Genius System! The results my Design Lovers get are truly amazing – and across all design styles and budgets. Click here for more information.
Xo!