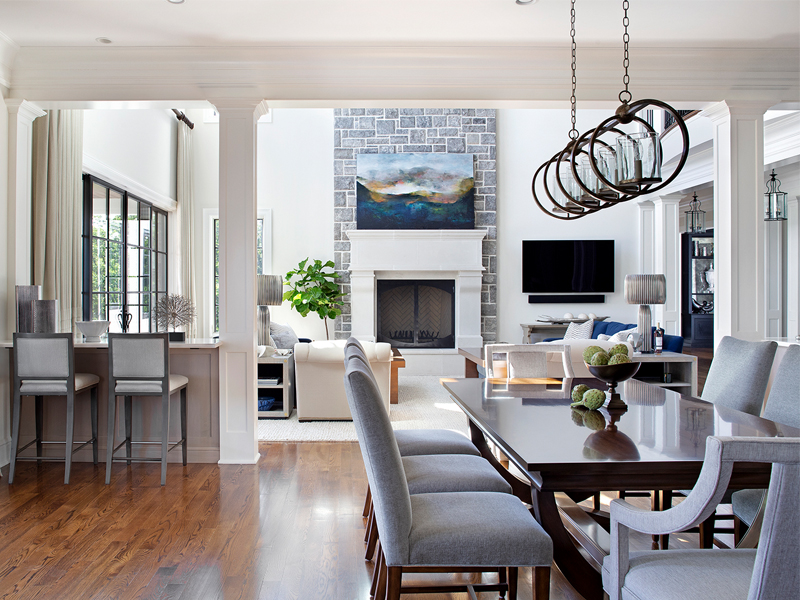 The beloved kitchen island –  the heart of the home! It's a gathering point to hang out with family and friends; a place where we can engage in light conversations while simultaneously preparing a meal or making a fancy cocktail or two.  
A simple yet significant way to enhance this well-favored spot is by installing striking kitchen island lighting. Why have ho-hum overhead lights when you can implement full-blown eye candy?!?  We've put together our top 5 Kitchen Island pendants for the coming year so that they may spark some extra joy in your home.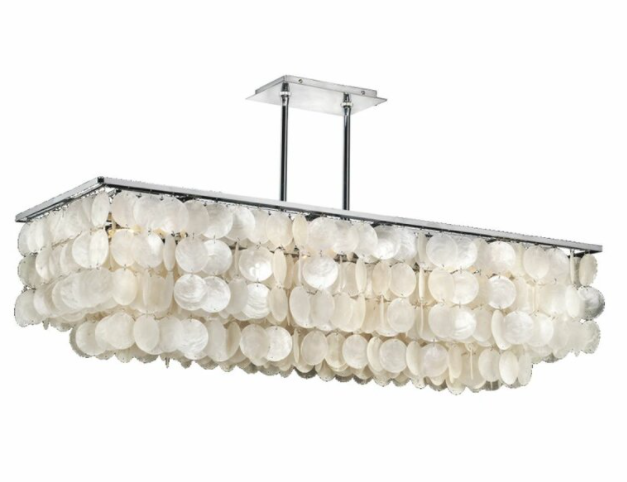 What a showstopper! The translucent Capiz shells are carved from mother of pearl, making this gorgeous single fixture genuinely unique. Allowing style to take center stage, the neutral tones of these shells will complement any color palette. Can you say FABULOUS??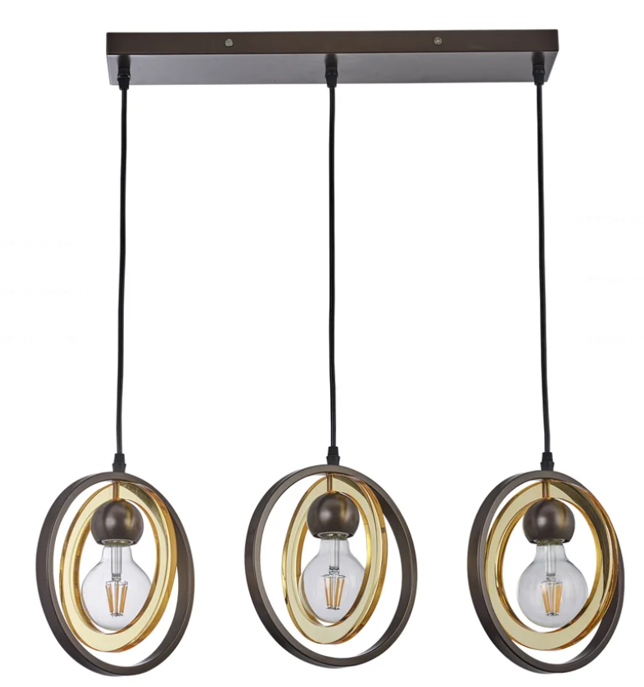 Versatility is the name of the game!  Walking the fine line between contemporary chic and farmhouse, these pendants will nestle in nicely with just about any look. Inspired by the modern globe lanterns you'd typically see in a farmhouse setting.  These beauties provide a touch of nostalgia while simultaneously adding a boost of modernity. Use multiple fixtures when necessary to cover your island size.

This sleek metal and glass pendant is the epitome of contemporary chic. The sophisticated aesthetics that defines this pendant are the perfect jewelry to adorn a white marble-top kitchen island or peninsula.  In like-minded agreement with style icon Coco Chanel, sometimes the understated IS the statement!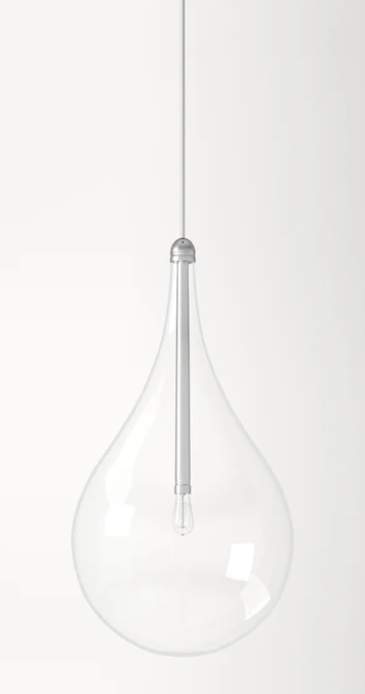 Talk about next-level eye candy! This staple of "mood lighting" offers a touch of quiet serenity to your Kitchen Island. Reminiscent of a drop of water suspended in time, this streamlined piece creates sleek perfection while providing a breathy illumination to your space.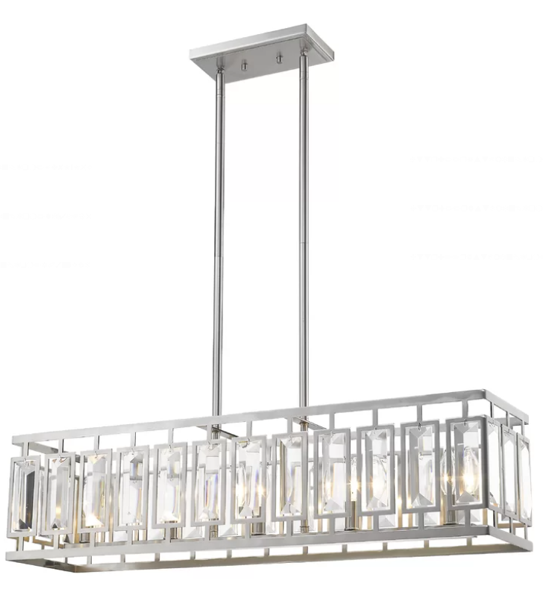 There is nothing subtle about this single oblong fixture! In confident contrast to some of our subtle suggestions, this piece embraces the bold! An obvious focal point, the sleek, clean look will add a punch of sophistication and elegance to your kitchen.
Embrace the search for the perfect "it" look that reflects your personal style while generating a welcoming and warm atmosphere. Hopefully this quick guide gets you off on the right foot! Will you opt for the calm, serene lighting companion or go for the gusto?!? It's so exciting to see your vision come to fruition – ENJOY THE PROCESS!
If you'd love some additional guidance before you embark on your design journey, we welcome you to check out our online course, The Decorating Genius System (DGS). The results my Design Lovers get are truly amazing – spanning all design styles and budgets. Click here for more information: