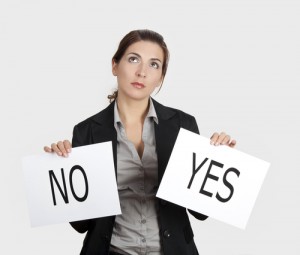 So listen, this post could also have been titled, "'Blank' or Get Off the Sofa." I keep hearing people complain about "Taking 6 months to pick out a rug" (it shouldn't) or "2 years to pick out a sofa" (Holy Cow) or "Staying up at night vacillating over paint colors" (Please no!). I'm here to tell you…there's a cure for what ails you because you have a bad case of Decorating Stress Disorder.
The resulting confusion and immobilization are the worst. But as bad as they feel, both come at great cost. Being stuck and spinning on a decorating project costs you lots and lots of legwork, time, gas, mental energy, frustration, and in the end, it can cost you dollars if out of frustration with your own "stuckdom" you start making rash decisions. All bad.
Whenever I see somebody working on a decorating project without a clear plan and without a very, very, very keen awareness of their own unique design fingerprint I know there will be trouble in the decorating hills. Big trouble.
What is a design fingerprint?
Your design fingerprint is like your blood type, DNA and unique fingerprint rolled into one. Give the wrong blood type to a Type O and so long O. In design, it's pretty similar. Stick somebody into an interior, especially in their own home, that is completely out of synch with their unique design fingerprint and they will feel ready to jump out of their skin. That's how important your DFP (design fingerprint!) is! It's the North Star to every wanderer in design and design. Freedom!
At The Interior Design Advocate™, we teach a very cool (and easy) process to allow you to identify your unique design fingerprint. Armed with that info, you will KNOW, hands down what to buy and it will be a smooth, stress-less experience. Why? Because you will understand so fully what makes you tick in design on all levels that each step will be crystal clear to you. Add in just a whiff of a working knowledge of some key design principles – something we also teach in our Back Room, and there will be no stopping you or your results.
No one should pain for days, let alone weeks, months or years on a design decision. If you are stuck or spinning on something in your decorating project, I'm here to tell you that there is a cure. And we've got it in the simple systems we teach at The Interior Design Advocate™! Come see us in the Back Room at www.theinteriordesignadvocate.com.
Next time:  "High Quality vs. Low"
  About Donna Hoffman, The Interior Design Advocate™

Donna is a former top QVC Show Host and now one of the country's foremost consumer advocates in interior design in addition to being an award winning designer herself. "I help people avoid wasting big dollars and unnecessary frustration when  furnishing and decorating their home by offering clear strategies for finding the right products, professionals,  contractors and services." The results are that people get what they want, spend smart, eliminate the stress and get that beautiful home of their dreams. Known as The Interior Design Advocate™, Donna is here as your advocate, making sure you get wise in design so you can get what you want. For more information, go to www.theinteriordesignadvocate.com.