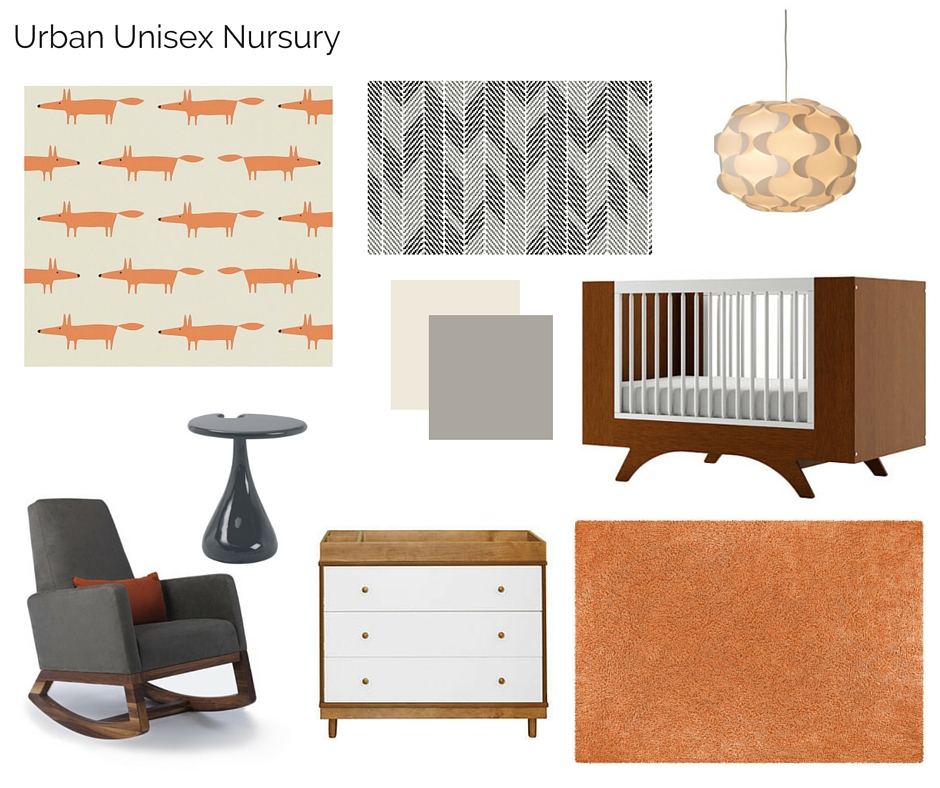 Not sure what the stork has in store for you? This nursery forgoes your typical blue and pink decor to create a bold space perfect for a little boy OR girl!
We began by selecting a crib and dresser combo with clean, mid-century modern lines. Across the room, we added a stylish rocker in rich, slate grey with a black accent table at its side. We then added an accent wall in a whimsical fox wallpaper while covering the rest of the room in Dorian Grey by Sherwin Williams. A shag rug in bright orange adds an extra pop to the space while a fun pendant light hangs above. To finish off the room we dressed the windows with graphic black and grey valances.
Boy or girl, any baby with a nursery like this is bound to grow up to be one stylish kid!