Decorating with accessories can be quite a challenge.
Too many knick-knacks and you have a cluttered tabletop.
Too little and you teeter on the edge of Spartan-like minimalism.
Luckily, for you, you have me in your soon-to-be-perfectly-accessorized corner, girlfriend.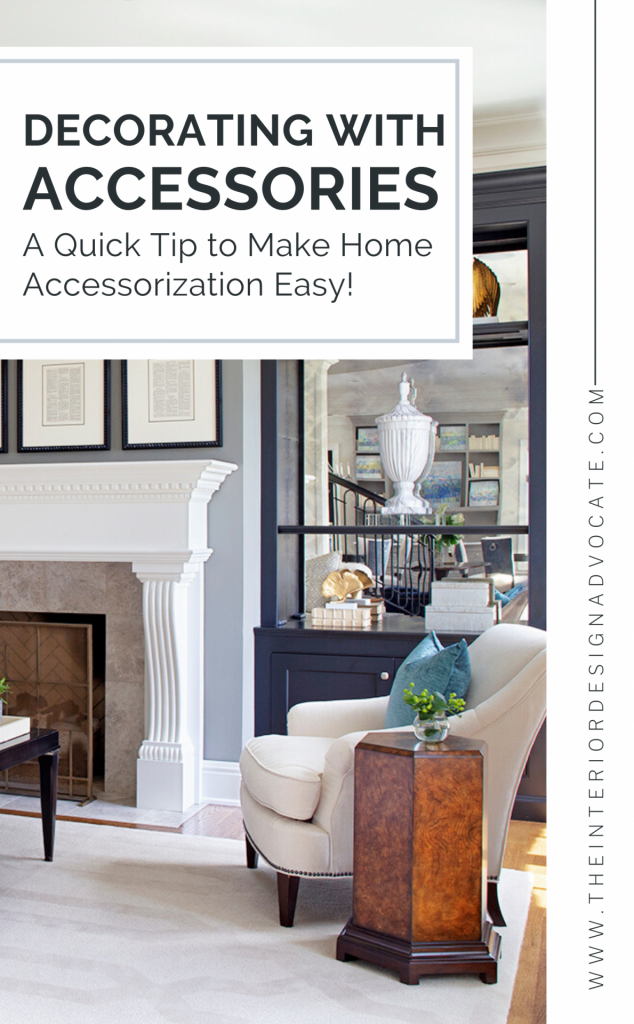 I recorded this quick video to share a great lesson accessorization, straight from the Bungalow 5 Showroom at the New York Now Show.
Decorating with Accessories: Quick Tip to Ditch Dead Space
Here's what usually happens… When you accessorize your lamp, what a lot of folks do, that doesn't work well is that, you do a lamp and a whatchamacallit.  
Watch the video to see exactly what I mean.
It can work but there is ALL this dead space here.
The smart accessorizing solution?
Break out a 4 -inch or 5-inch tall piece under the lamp. You can do a nice-looking picture frame. Bungalow 5 had these great looking pieces of tabletop sculptures, you could do something like that too.  
Again, watch the video to see how we get the area filled with a nice grouping.
It is a bit more interesting, and it doesn't leave negative space there.
Talk to me about YOUR challenges with accessorizing smartly so I can do more of these quick tip videos for YOU!