OK TIDA peeps, I'm taking you behind the scenes of industry leading wallpaper restoration group, Antoinette Poisson, based in Paris.  The reason I look like the cat who ate the mouse is because I just saw what they were up to inside! Come take a look.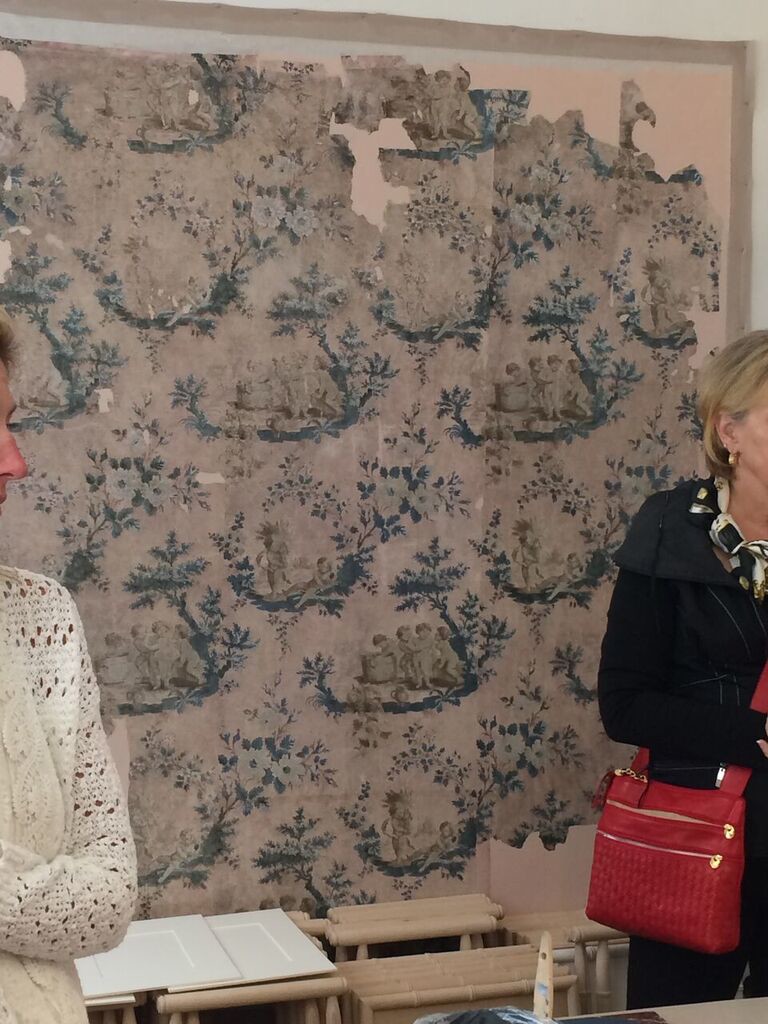 Here's a 17th century paper being restored as an art piece.  How cool would that be hanging in your pied a terre?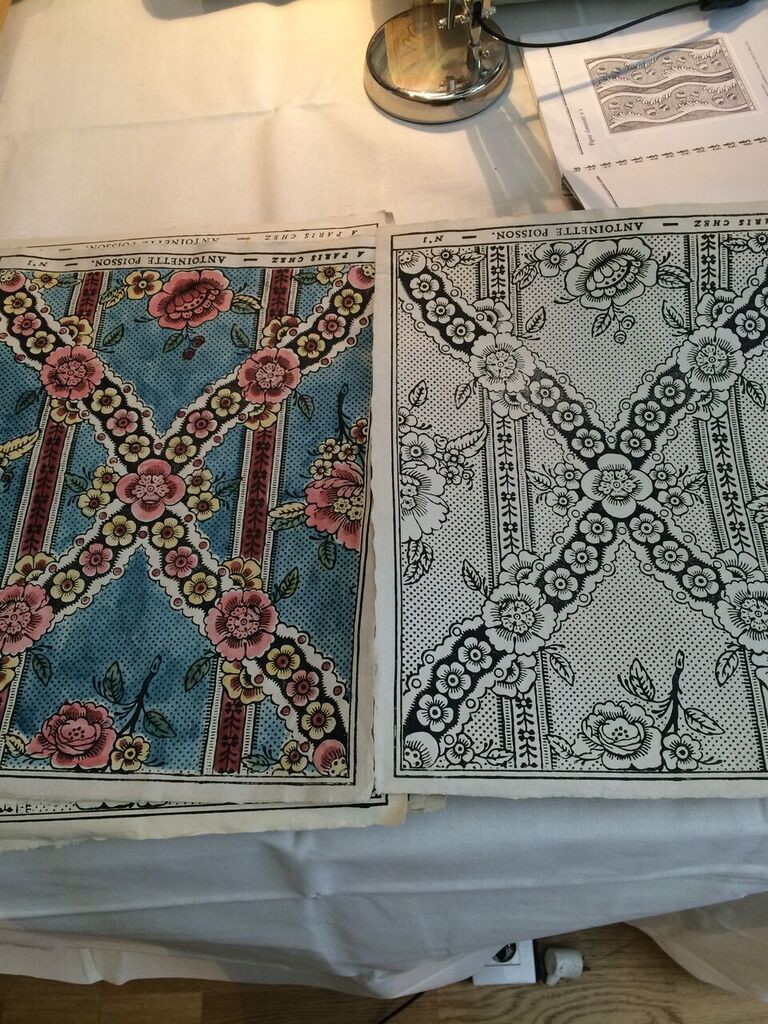 Check out this great hand blocked paper.  It's showing in the original 18th century on the left, but then to the right it's been recolored in black and white.  It's a hot seller amongst chic young Parisian families today.  See what a difference just recoloring something can make? Suddenly something that looks old becomes hip and fresh.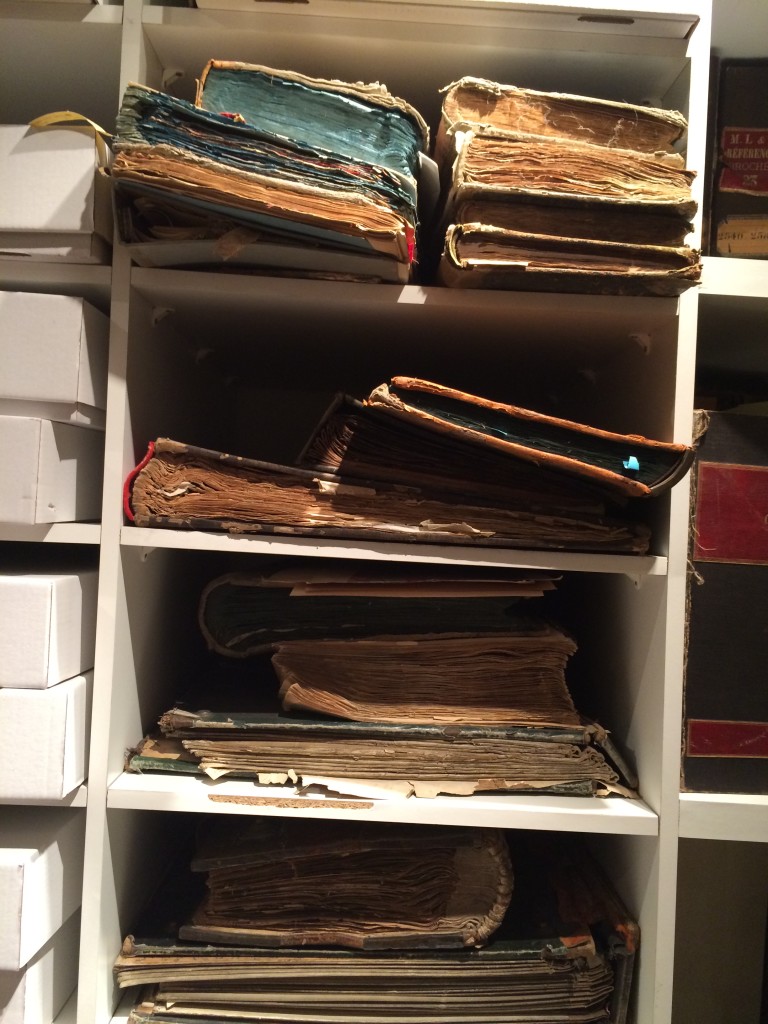 Wouldn't you love to take a peek inside these archival sample books?
Sure, you may not be doing any historical papers in your nest any time soon. No matter.  But if you're looking to make a great non-budget killing splash, don't underestimate the power of paper to add a flourish. Try it in small spaces like powder rooms; paper the inside of a large framed area on the wall behind your bed, or create art by framing 3 pieces of a great paper and hang them as a triptych.
Tell us your best wallpaper flourish story!  Type a message in the area below. Maybe it's a great way you used wallpaper in your home, or a super great looking flourish you saw somewhere else and wish you had the nerve to try!   I always love hearing from you…xoxo Donna