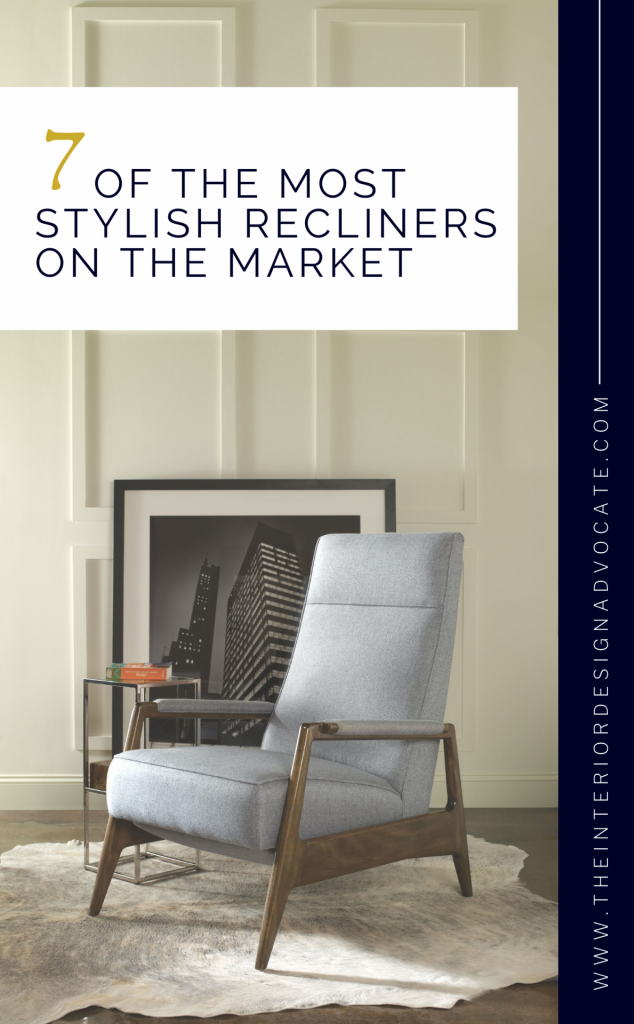 Stylish recliners?
I know what you're thinking… "Donna's taken it too far this time!"
But hear me out, gorgeous and you'll know what I'm talking about.
Let's be honest though…
The husbands love the recliner, and the wives (and designers) detest it.  This is how it has been for decades. 
And for good reason.
In fact, when one of our luxury design clients requested a recliner in their basement game room a few years ago, I choked – visions of over-stuffed, lumpy leather chairs began flashing through my mind.
But when we started to search for potential options, I had an epiphany I'd never thought I'd have!
"Holy crap! There are some good-looking recliners out there!"
Trust me, girlfriend, no one was more surprised than I.
To bring you over to the dark side (or the comfy side?), I've gathered the 7 most stylish recliners on the market today.
Stylish Recliners for Stunning Homes: Comfort Meets Chic
---
So, have you seen the light, my lovely?
Finally, 7 good-looking recliners that'll add major comfort AND style to a space.
Husbands rejoice!
Curious to know how you can create the perfect room with the art of accessorizing and give facelifts with furniture you already have?
Grab a comfy seat in Design CPR and use the code BLOG20 to get 20% off today.