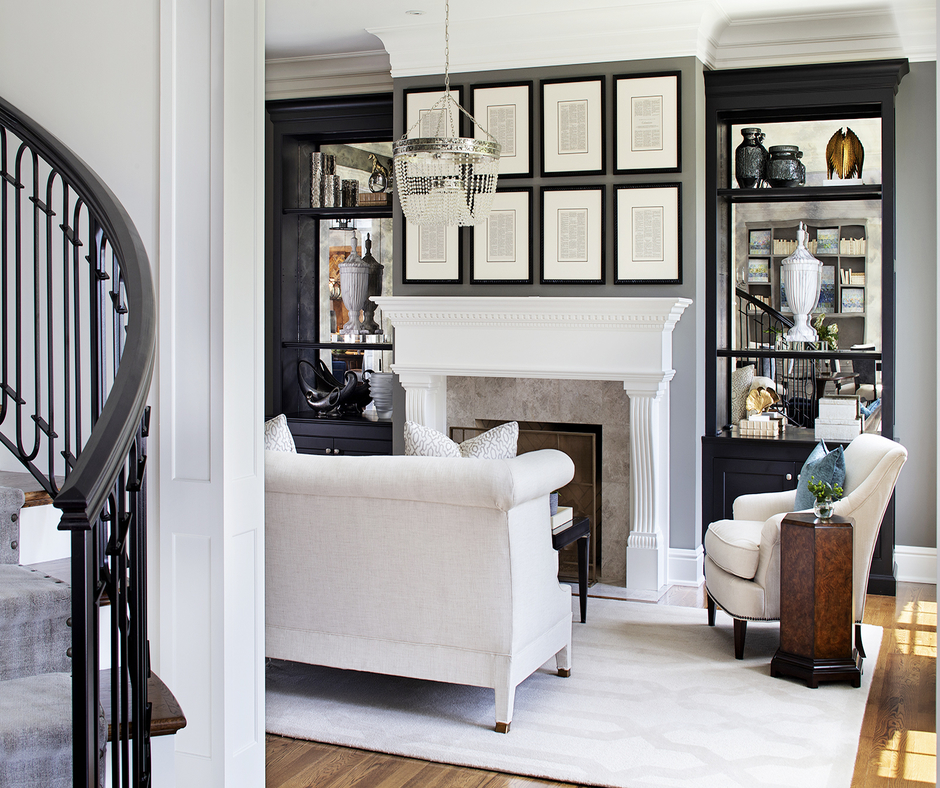 In my interior design course, Design CPR…Creating Perfect Rooms with Accessories, I make it clear that no matter the size of your budget, you can achieve a beautiful, high-end look in your home as long as you understand wise interior design strategy.
If you aren't ready to dive into a full redo just yet, here are five, quick but effective, tips to make your home look more expensive on a dime.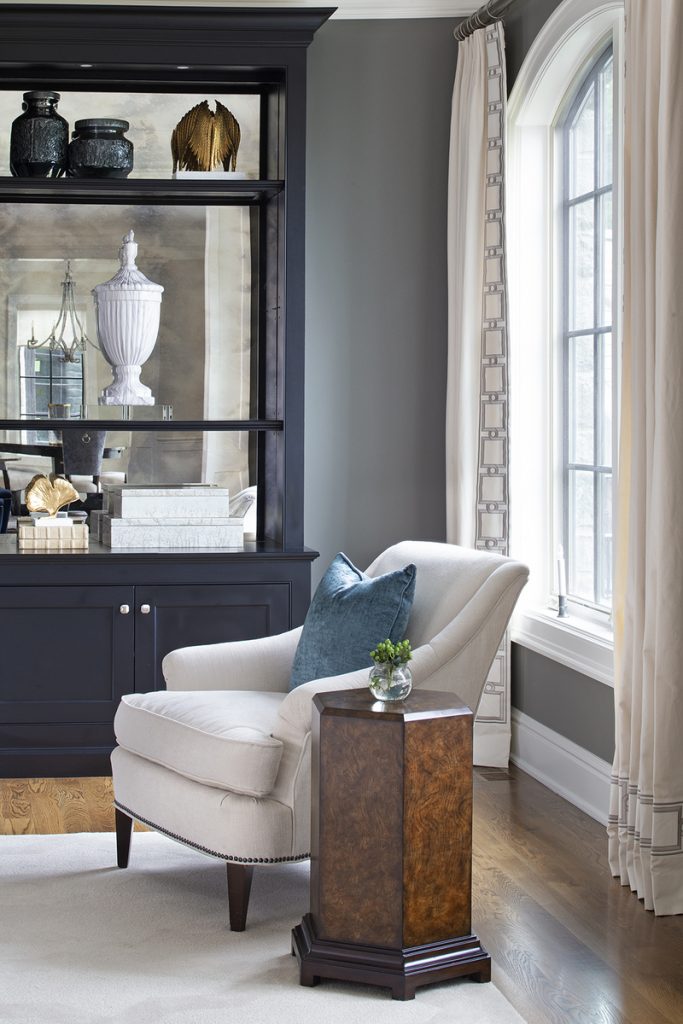 1. Avoid Matchy-Matchy Decor
For a signature feel, avoid matching sets of furniture. Instead, aim to create an artful mix of materials, finishes, and furniture silhouettes to get that carefully curated look.
If you aren't looking to replace any of your furniture right now, add some nuance with a few carefully selected accessories. Add softness with a faux fur throw blanket, texture with a woven or wrapped tray, or some shine with a few metallic accent pieces.
2. Use Moldings To Create Architectural Interest
Adding decorative molding is one of the most budget-friendly ways to add elegance and architectural interest to an otherwise ho-hum space AND it's a lot easier to do on your own than you think.
That being said, if holding a nail-gun sounds like your idea of hell, hiring a professional is still relatively low-cost and well worth the investment.
Go for a handsome 5" crown molding, a 7" base molding, or create a few large shadow boxes and fill with wallpaper for a striking accent wall.
3. Add Window Treatments
Window treatments have the power to add a lush, layered look to any space, but treatments that are the wrong proportion to your windows can actually cheapen the look of a space.
If budget allows, hire a professional workroom. They will be able to size, fabricate, and install your treatments to perfection.
If instead, your budget requires going the readymade route, follow these easy rules of thumb;
"Measure twice, cut once", before ordering any type of treatments to ensure the correct fit and avoid headaches down the road
Hang drapery panels as high as possible to visually raise your ceiling and increase your sense of space
Consider adding multiple panels to the same rod to increase the stack and fullness.
4. Go Big with Art
An oversized piece of art packs a big punch, giving your space a luxe feel.
The best part? Art doesn't need to cost a pretty penny to make a big impact on your space. A bargain find from HomeGoods or an estate sale can be just as impactful as a pricy original, so keep your eyes peeled for budget-friendly pieces that work well with your desired style.
5. Be Wise with Accessories
There is tremendous design power locked inside your accessories. But, without strategy, accessories can clutter or cheapen the look of a space.
Accessory strategy is too large a topic to cover here in full. But, to get you started, try editing what you already have. Here are a few types of items you can get rid of to immediately freshen your space:
Things that look dated or out of style
Accessories in a style that you are no longer designing in (i.e. Traditional accessories in a Contemporary home)
Dried flower arrangements, or dusty, low-quality faux plants
Would you love to learn how to accessorize your home with professional quality results? My online interior design course, Design CPR….Creating Perfect Rooms with Accessories, will give you the strategy you need to gorgeously and quickly facelift any room in any style and on any budget!
Grab a seat in my online interior design course Design CPR and use the code BLOG20 to get 20% off the total price.