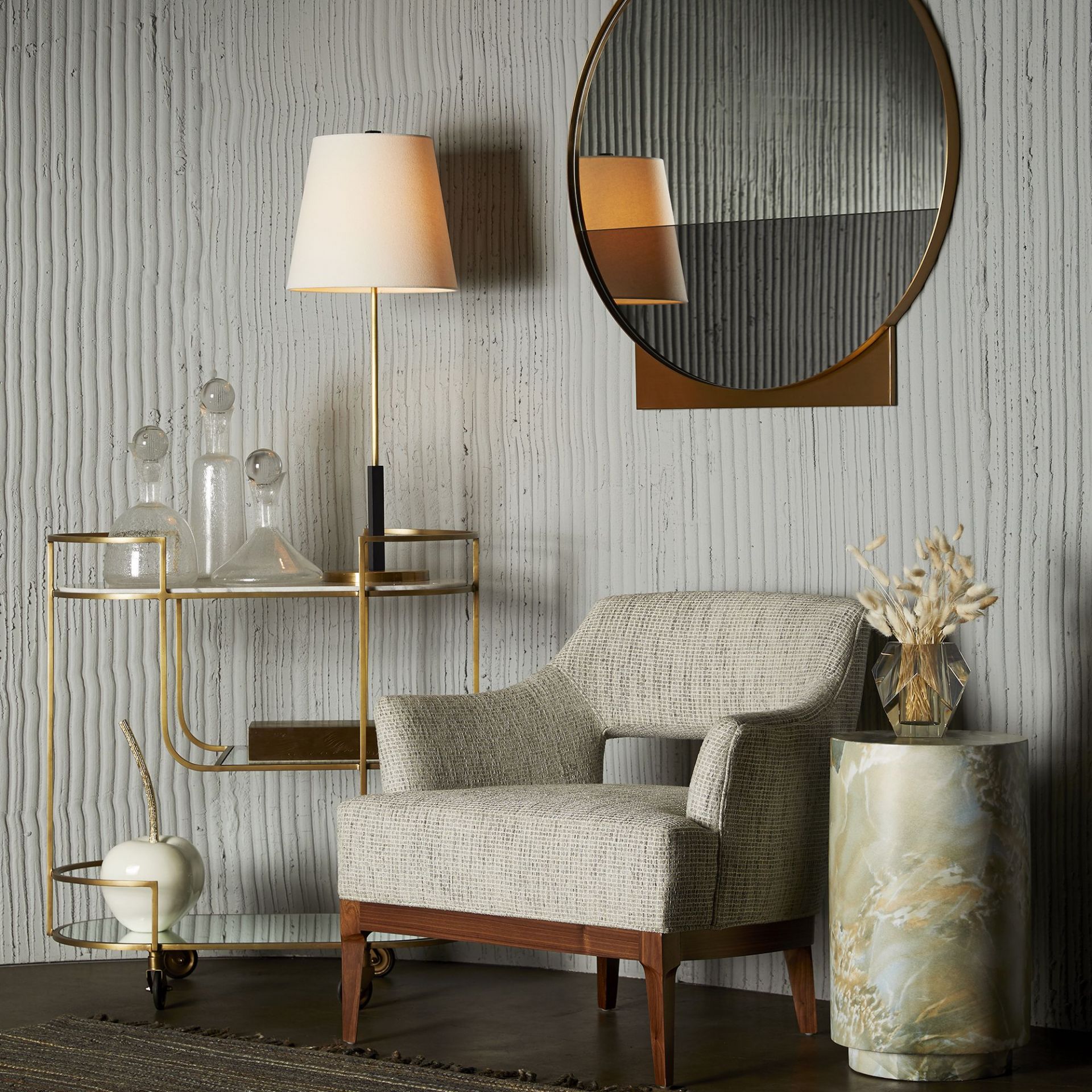 'Tis the season to eat, DRINK, and be Merry! It is the time of year when the proverbial water cooler is replaced by its much more lively, worldly & chic cousin, the bar cart! This blog is an ode to the beloved party accessory and all the spirit(s) it brings us; check out our top 5 favorite bar carts below….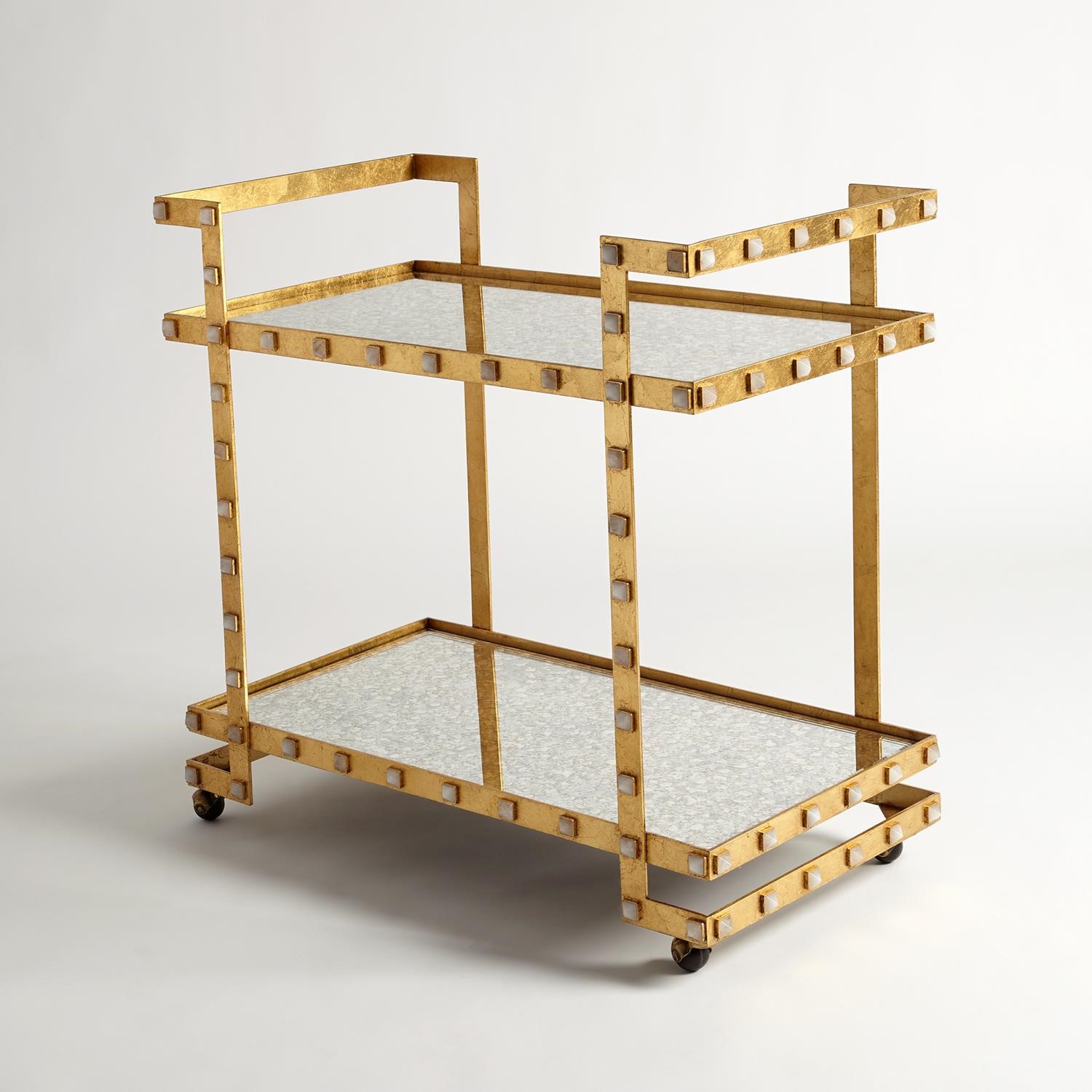 The Quartz Stud Bar Cart in Gold Leaf Finish by Global Views
When "stud" is in the actual name of the bar cart itself, you know it's gotta be good. Of course we realize it is referring to the genuine quartz that adorns this rolling rock star, but as they say…. "if the pun fits…" 
This edgy beverage boy boasts antique beveled mirror on the shelves and is also available in a silver finish. As the website so aptly states, "it is the perfect mix of high glam and rock and roll chic."  We couldn't have said it better ourselves.
Shop Now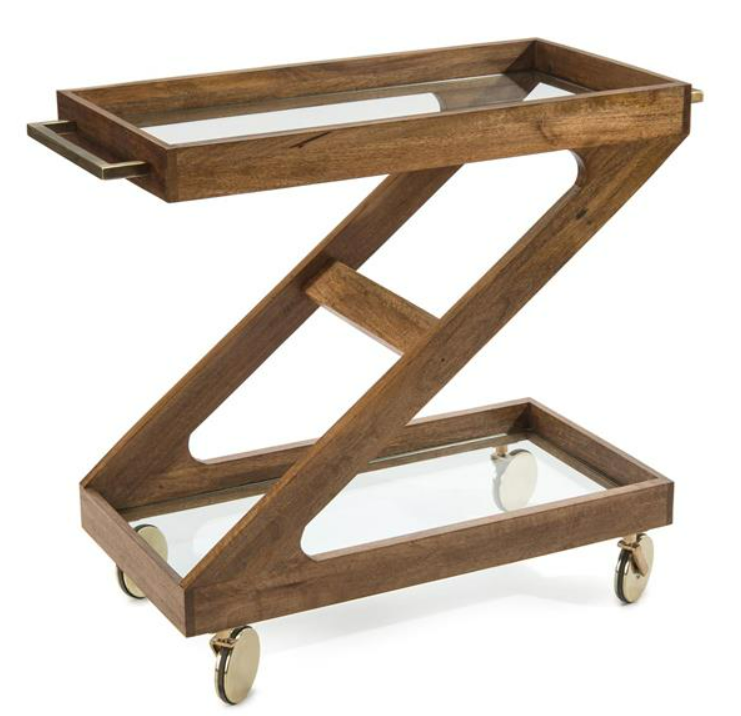 The Rolling Wood Bar Cart by John-Richard
This natural Mango woodgrain cart is for the hostess who leans towards a more subtle aesthetic while simultaneously oozing sophisticated taste. The juxtaposition of the gorgeous natural wood with the glass shelves and antique brass accents is nothing short of perfection.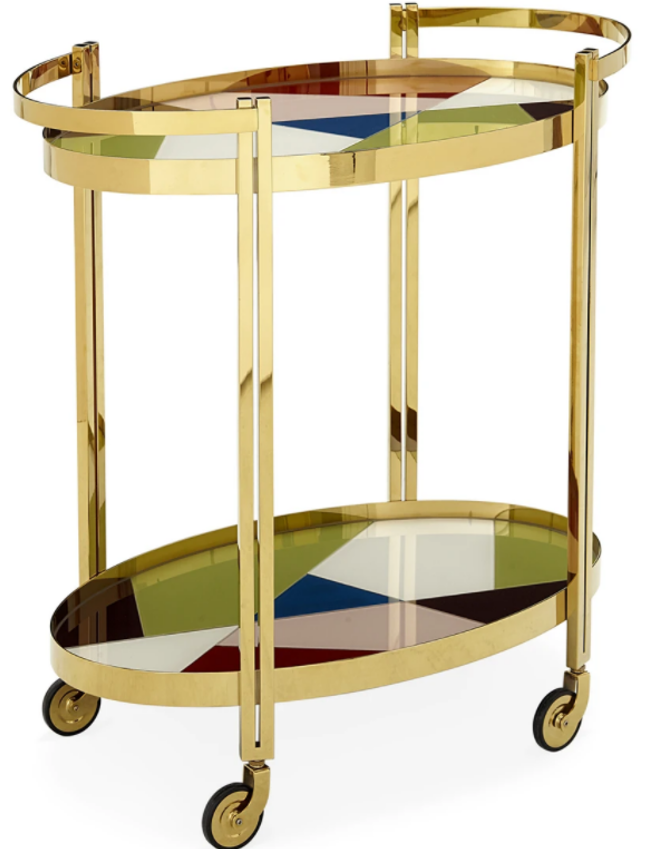 The Torino Bar Cart by Jonathan Adler
Snatch up this fun little number and the crackling fire will not be the only thing popping while you entertain this season! Color is BACK, and no one does playful, chic color quite like Jonathan Adler.  Two back painted glass panes rest in a gleaming polished brass frame, effortlessly bringing a sparkle to everyone's eye.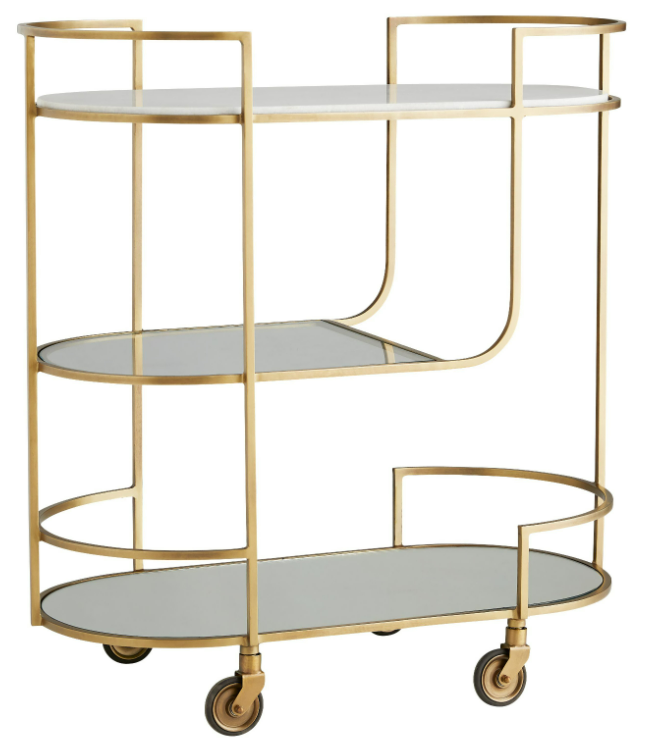 The Trainor Bar Cart by Arteriors Home
This libation station offers a myriad of eye candy with its various finishes. Each shelf of this capsule shaped beauty struts a different finish: the top tier inset is white marble, the mid-level is clear glass, and the third is mirrored glass – the epitome of having it all!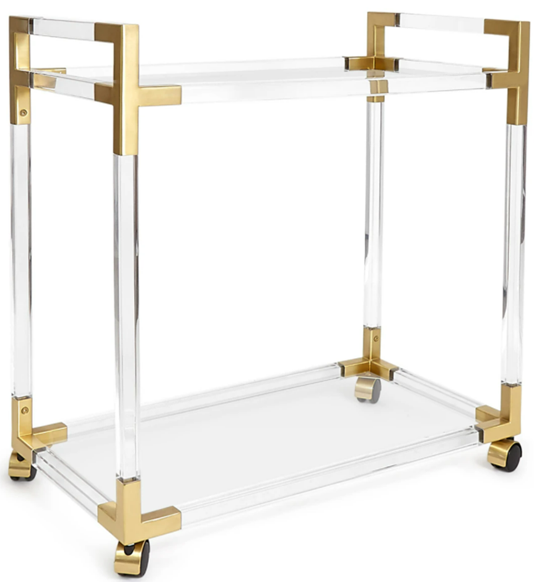 The Jacques Bar Cart by Jonathan Adler
What is more dazzling than transparent luxe acrylic poshly accessorized with brushed brass accents? This streamlined sassy accessory will make any party merry and bright! Also available in a smoke acrylic with polished nickel trimmings, this bar cart is certain to end up in countless letters to Santa!
If you'd love to go deeper to discover how to rock your INTERIOR room styling the way my award-winning interior design team and I do, then girlfriend, please check out our amazing online course Design CPR…Creating Perfect Rooms with Accessories.  No surprise, my students LOVE it because using Design CPR…they are ROCKING their results!.  Find more info here: https://theinteriordesignadvocate.com/products/cpr/